Drive Website Traffic with Web Push Notifications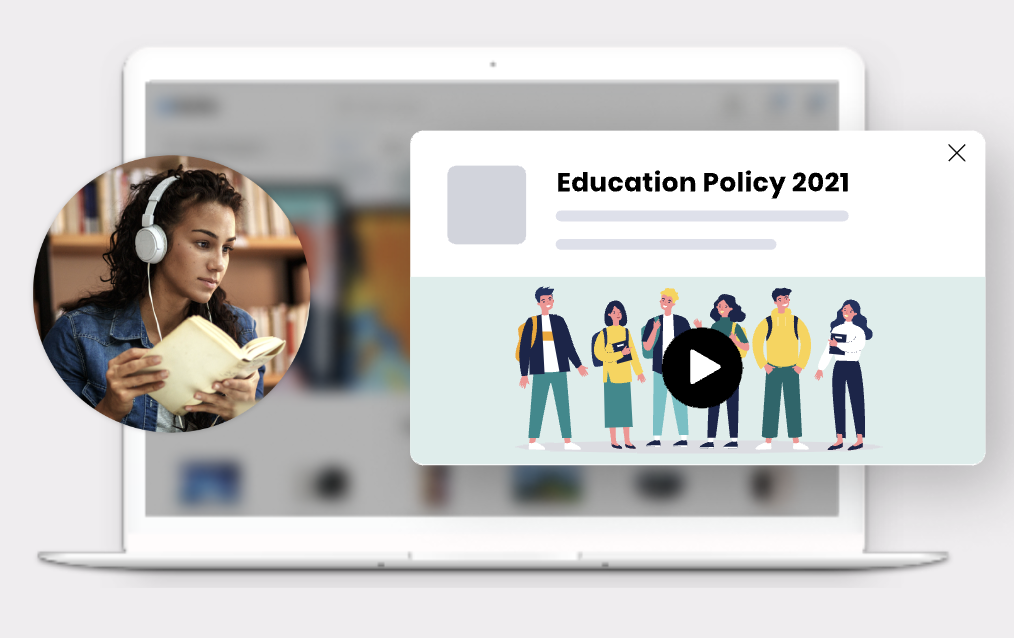 800+ happy customers trust WebEngage
Why Use WebEngage for Mobile Push Notifications?
Create multiple user segments that suit your business needs using personal & user behaviour data

Choose from our gallery of templates or create your own design.

Anonymous User Engagement
Send your messages even without user credentials. Web Push is for everyone!

Comprehensive reports to improve the effectiveness of your campaigns.
Multiple Use-cases, Single Platform
Choose from an exhaustive studio of 100+ pre-designed templates to create visually enticing web push notifications. No coding required.
Latest Content Promotions
Share latest brands, exciting deals, and much more with anonymous users.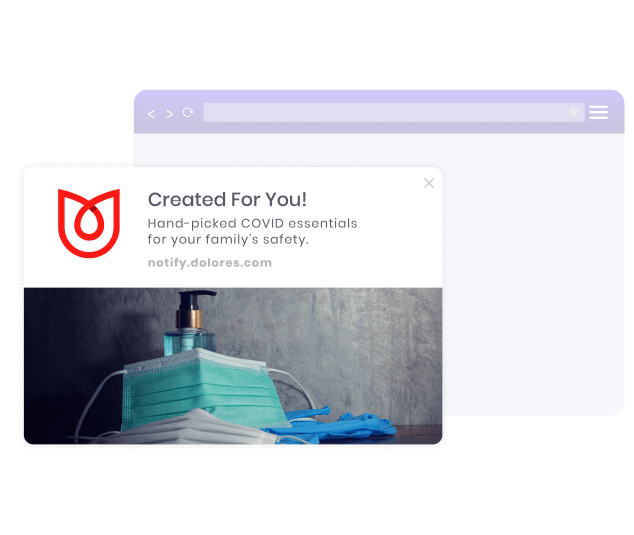 Send company updates, and other business-critical information.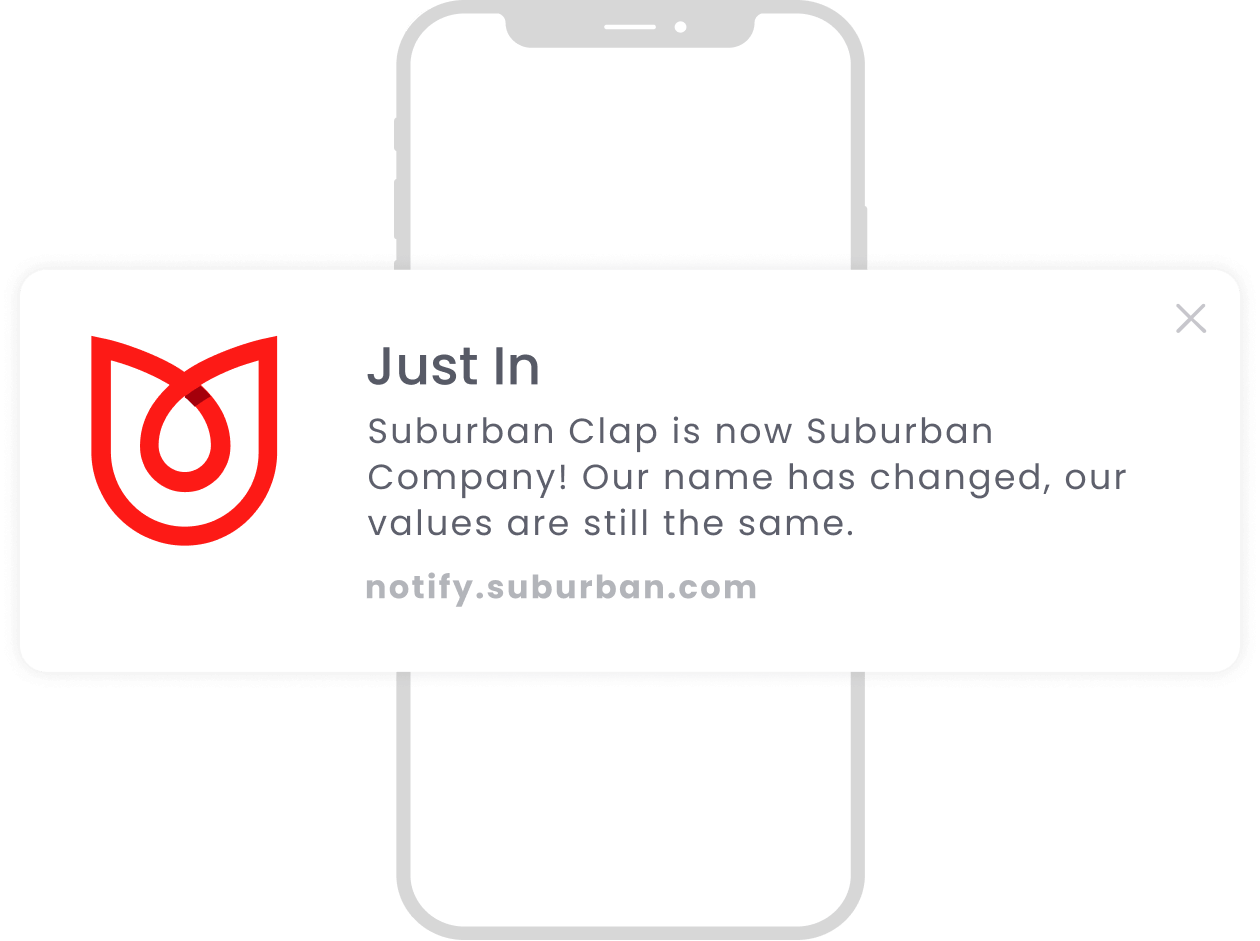 Cart Abandonment Reminders
Let your users know that you've held their carts for them.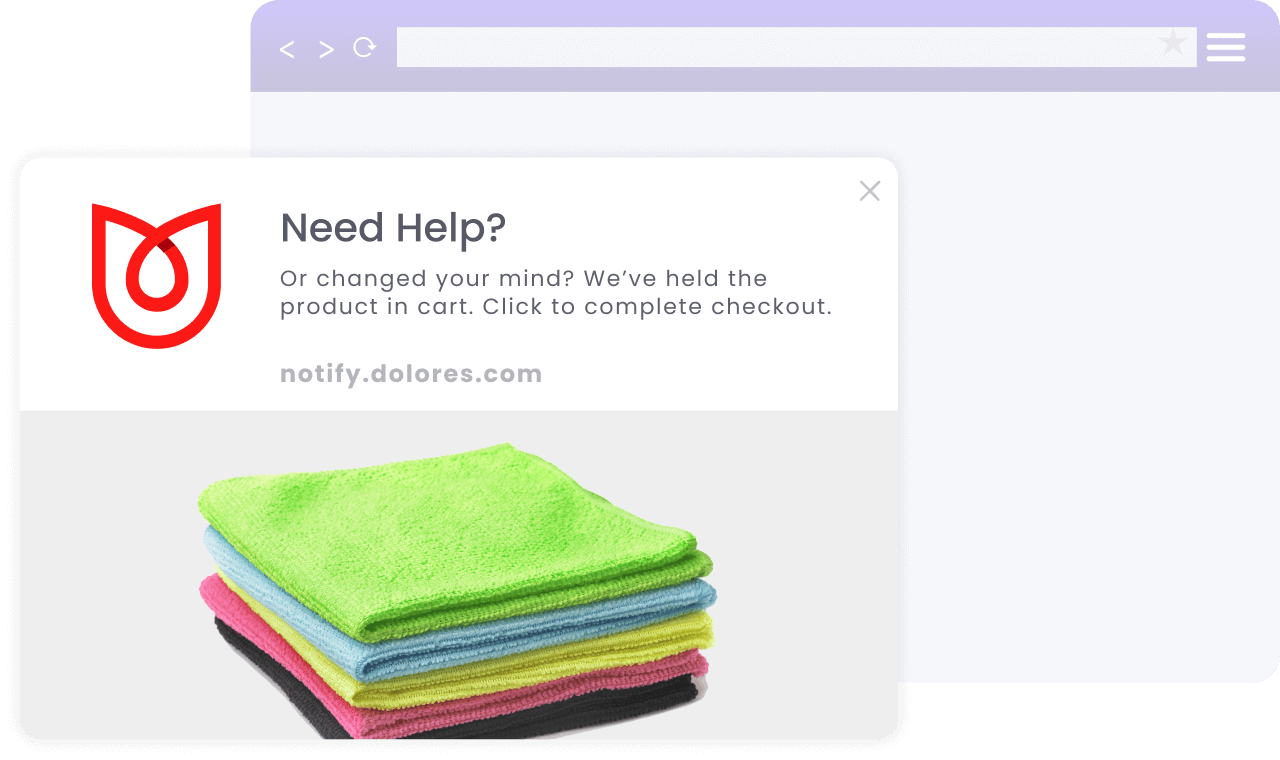 Hand-hold your customers with a great onboarding experience.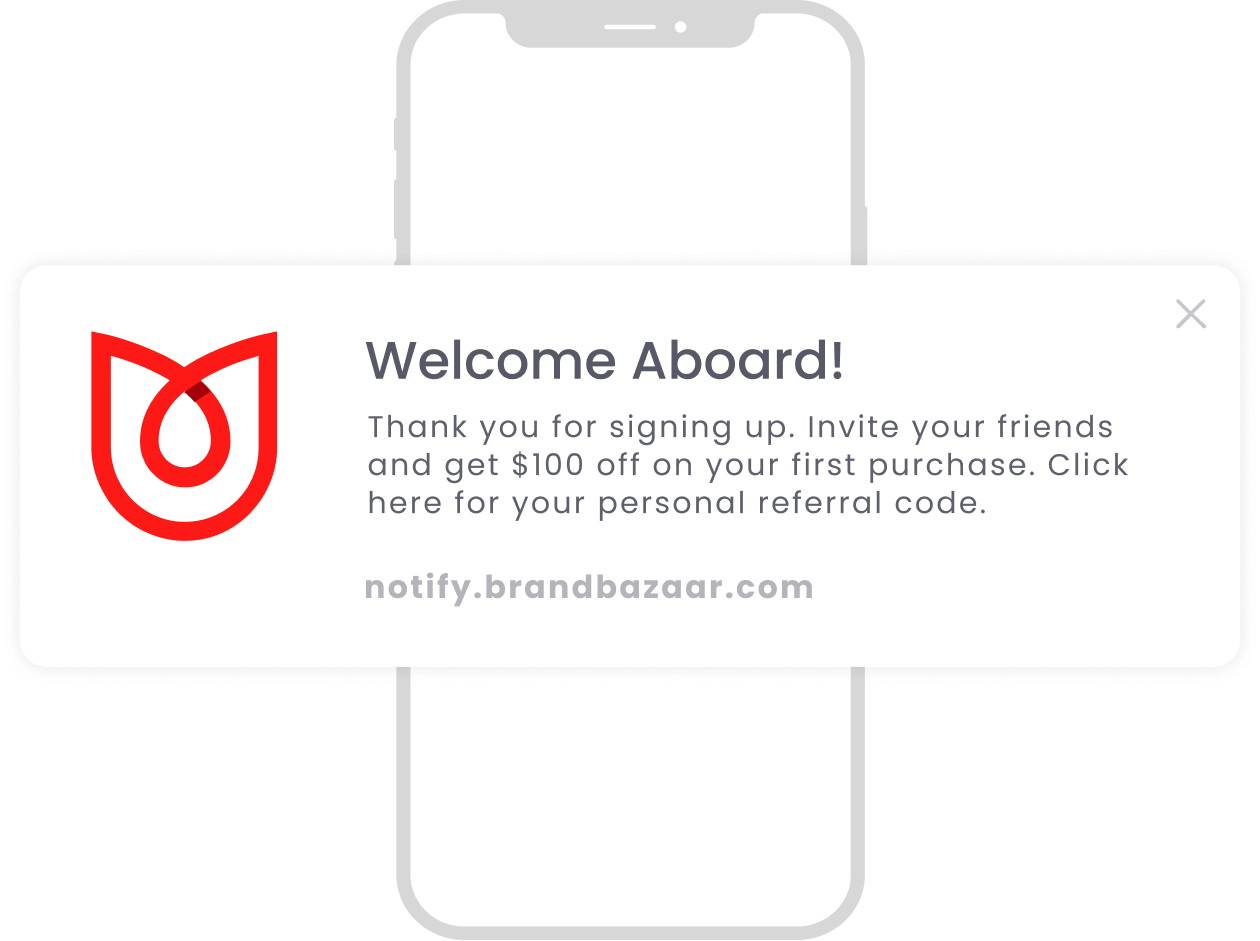 Hyper-personalize Every Aspect of Your Web Push Notifications
Bring relevancy in your communications by customizing and personalizing every web push on the basis of your user details, preferences, and user behavior.

Hãy liên lạc với chúng tôi và bắt đầu dùng thử miễn phí
Create Workflows to Engage Your Users with Context
Welcome users onboard, send recommended products, and promote sales. There's a journey for everything!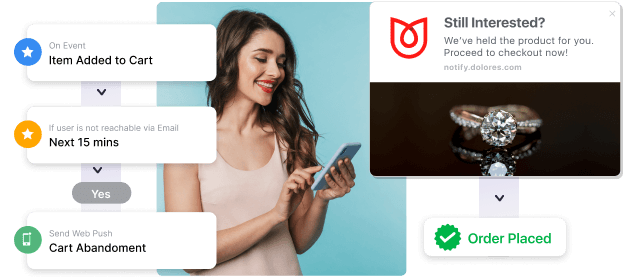 Smarter Marketing with Web Push Notifications
Join 400+ global brands that prefer WebEngage's Web Push Notifications Platform
Subscribe Users via 1-step and 2-step Opt-in
Enjoy high subscription rates with 1-step opt-in for all HTTPS domains or create a 2-step opt-in flow through WebEngage.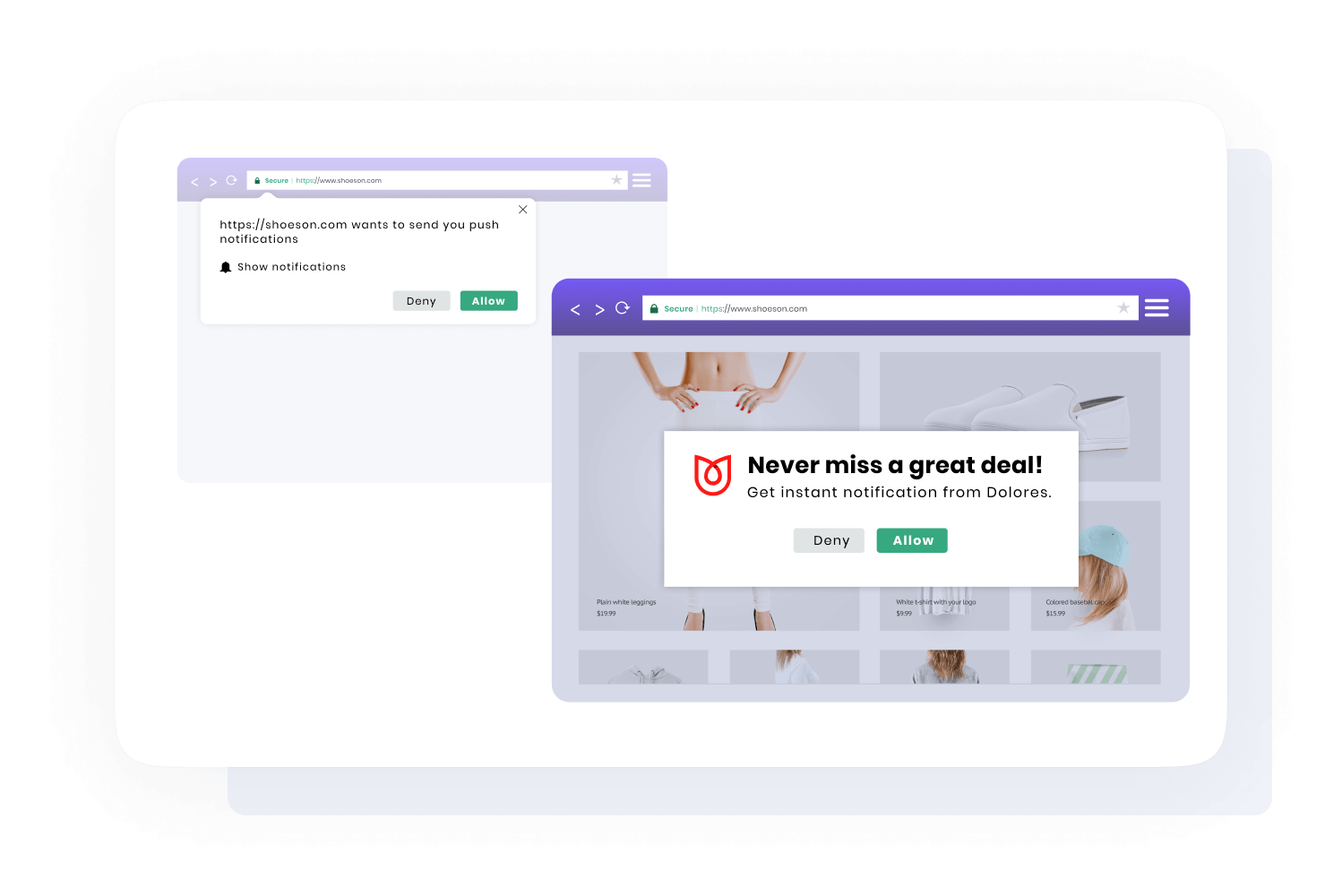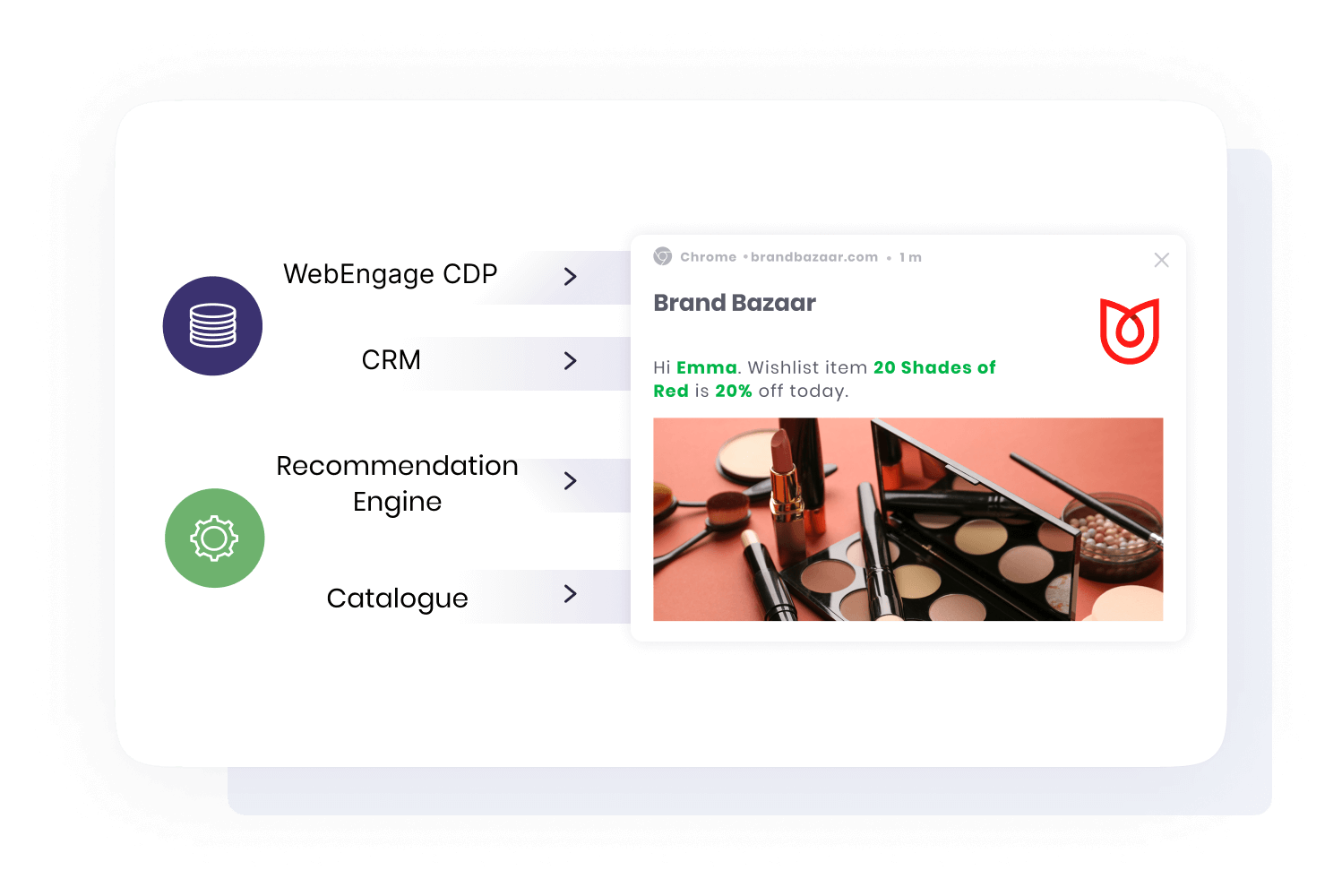 Enrich Web Push Notifications with Data from Your Systems
Fetch real-time data from the WebEngage Customer Data Platform, your preferred CRM system, recommendation engine, catalog, etc. to create tailored notifications.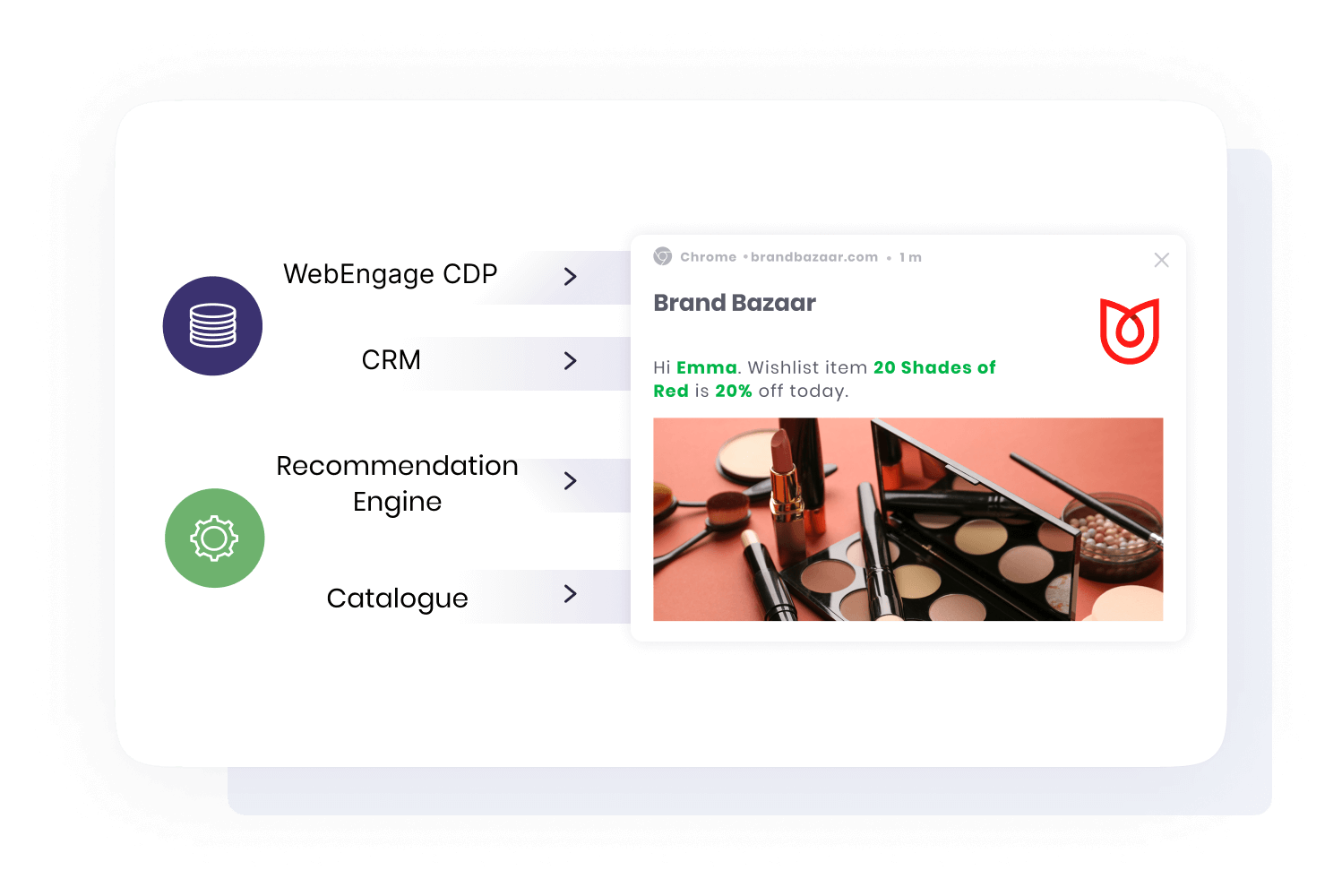 Take Your Omnichannel User Engagement Mix to the next Level
Target Audience both known & anonymous users through non-intrusive, personalized web push notifications and move them further along the purchase journey.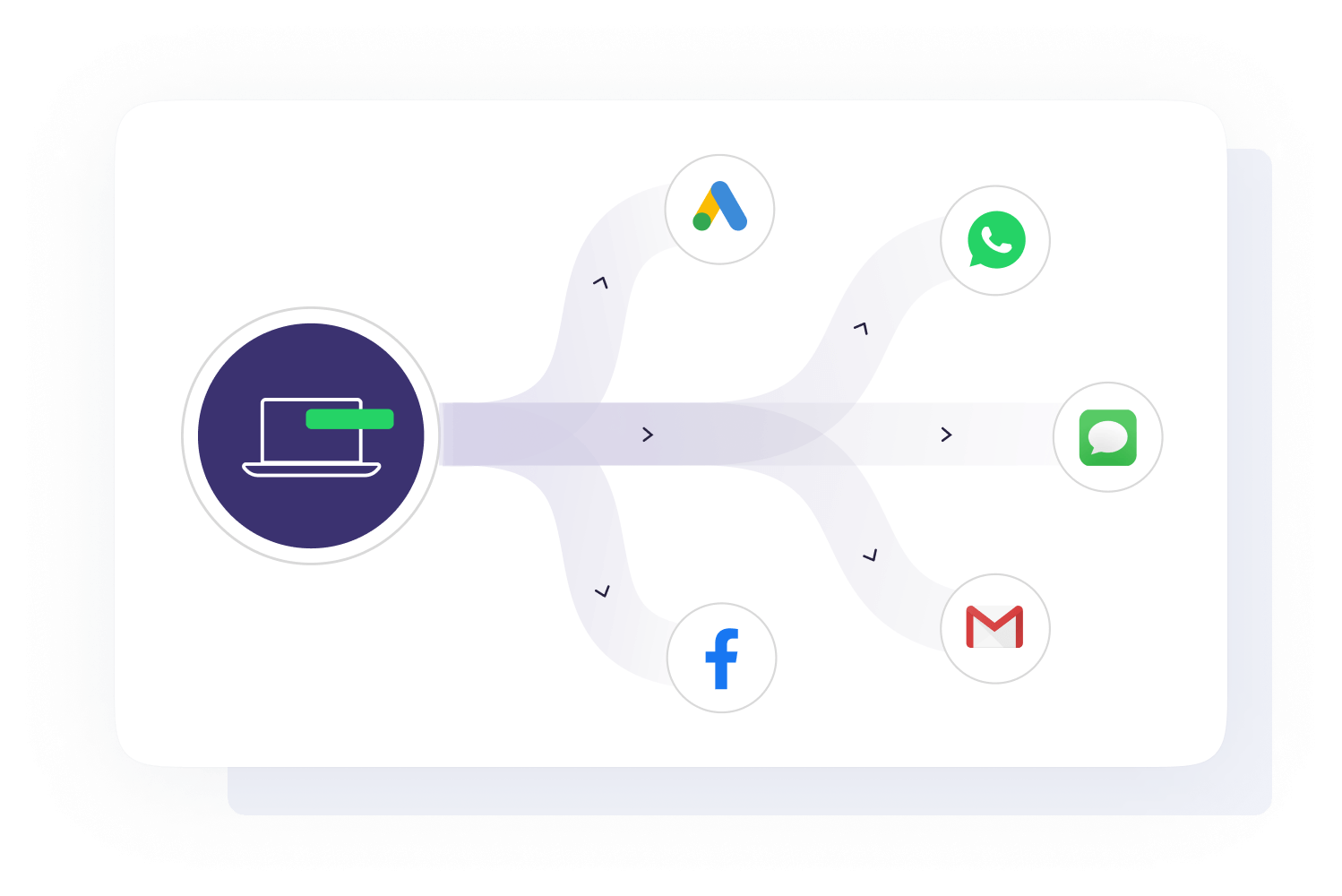 Give Your Web Push Notifications Superpowers
Design and manage your multi channel campaign to build a unified customer experience, all from the same dashboard.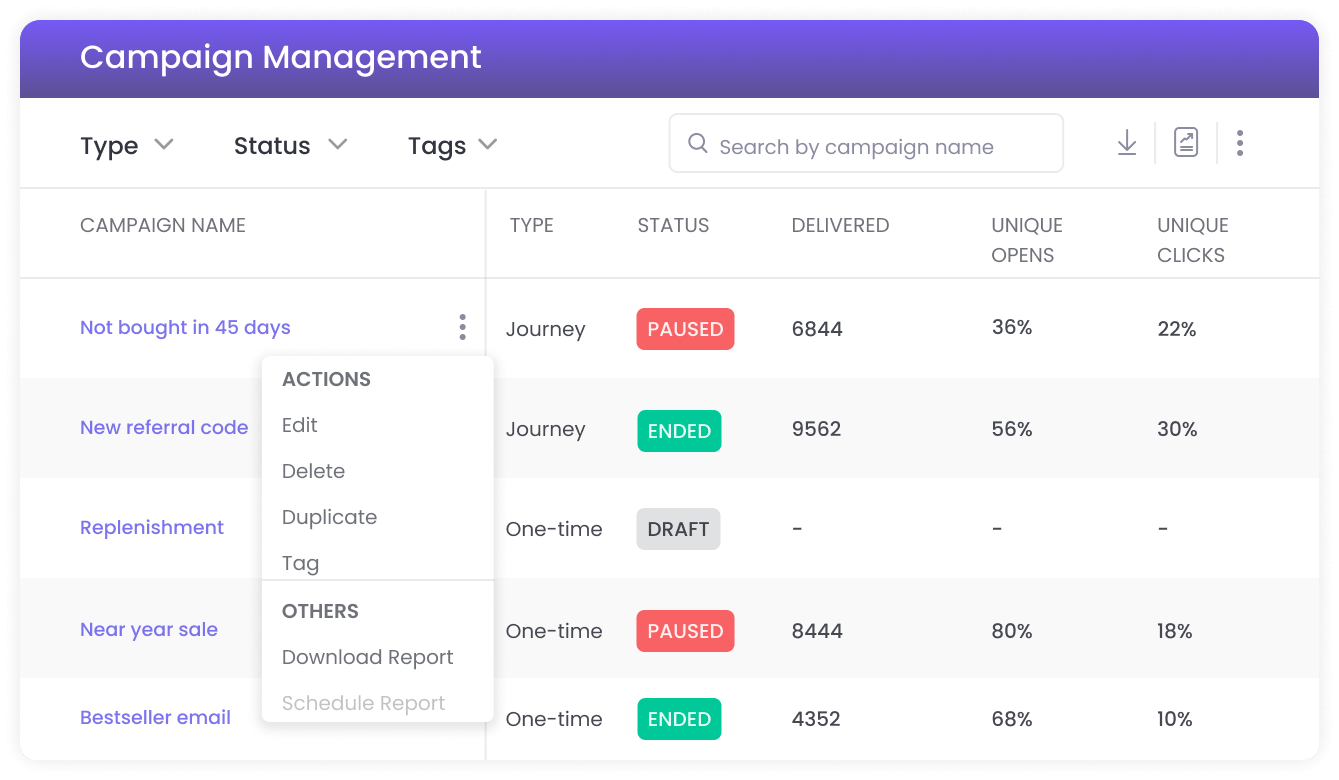 Analyze the effectiveness and overall performance of your Web Push messages using data-rich reports and visual dashboards, in real-time.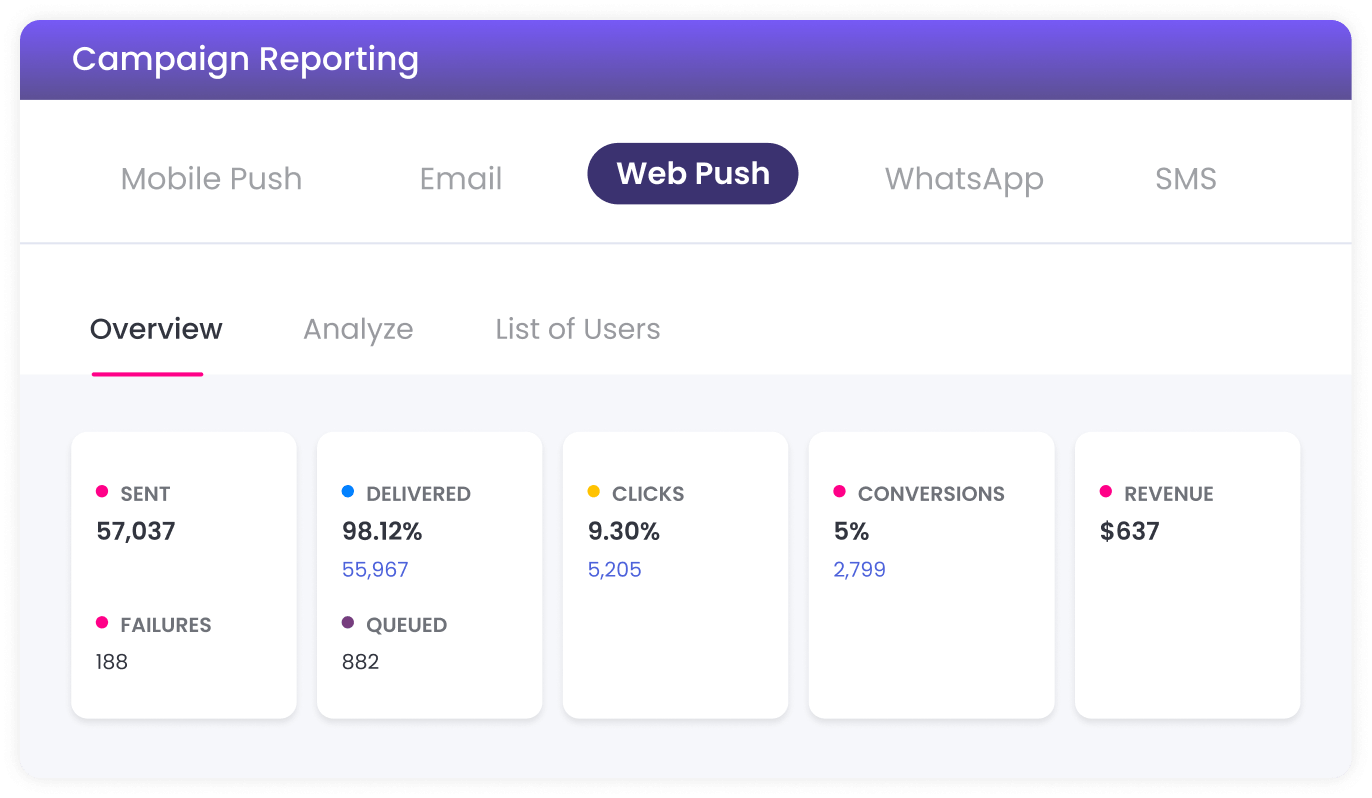 A simple 2-step way to understand the number of conversions per campaign and the amount of revenue it's contributing to your bottom line.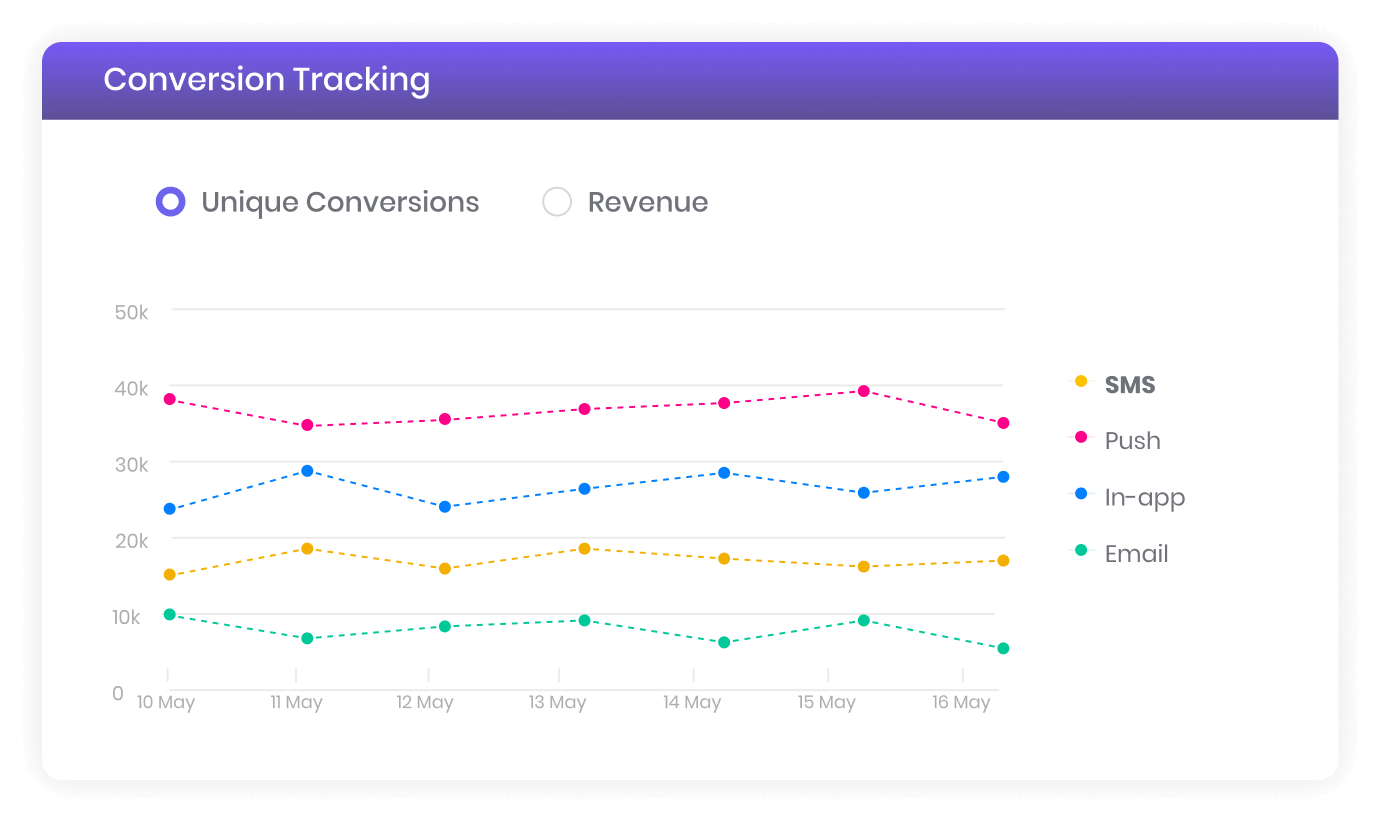 Keep a check on your outgoing campaigns with features such as DND, Throttling, and Frequency Capping.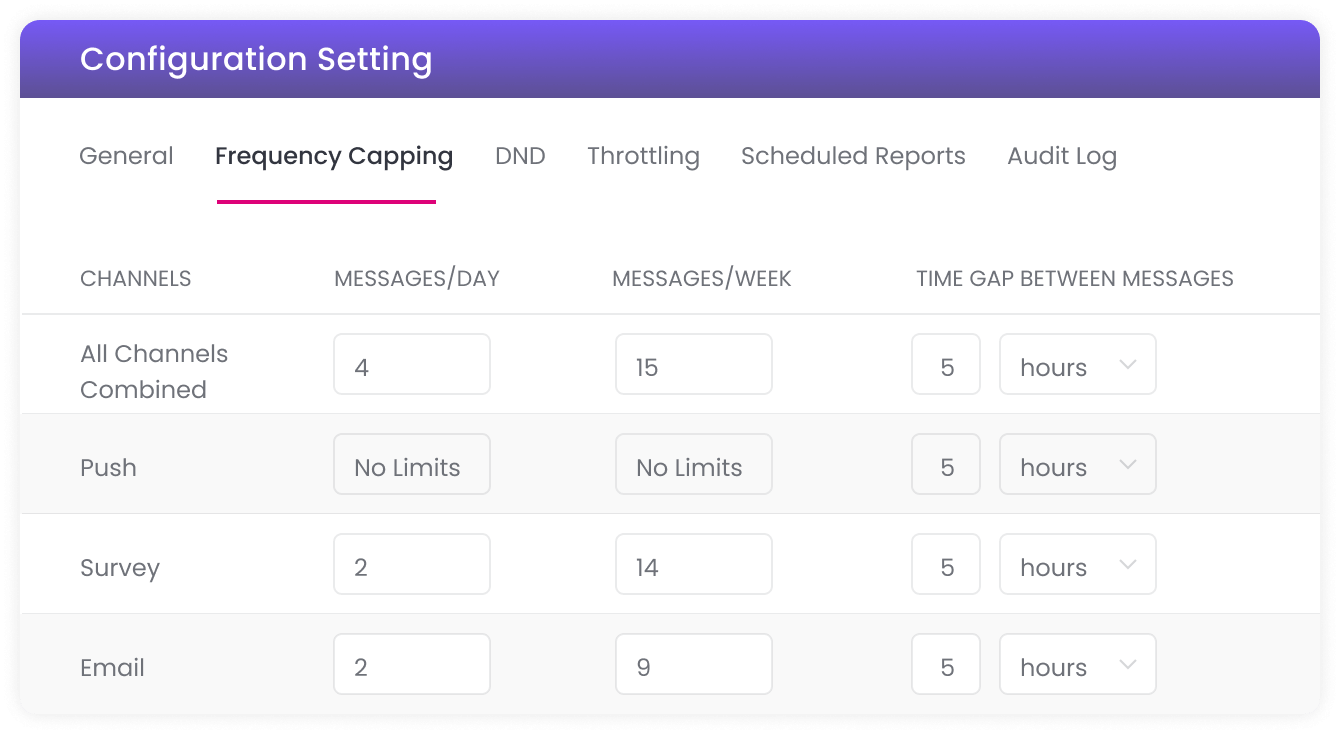 Deep Linking​

Automation

Rich Notification

Powerful REST APIs

A/B Testing

Tracking on AMP Powered Pages

Deep Linking​

Automation

Rich Notification

Powerful REST APIs

A/B Testing

Tracking on AMP Powered Pages