Create Granular Customer Segments On The Fly!
800+ happy customers trust WebEngage
Build Precise Customer Segments with Multiple Data Filters in Seconds
Create multiple user segments that suit your business needs using personal & user behaviour data.

Access behavioral insights gleaned from user actions like app install, clicks, purchase history, etc.

Enrich campaigns with key profile information like Name, Gender, Birthdate, Education, etc.

Use location-specific information about your users like City, State, Postcode, Country, etc.

Find out technology-specific information like Desktop, Laptop, Mobile, Browser, OS, etc.

Segregate your users on the basis of existing & new users, acquisition source, channel reachability, etc.

Check if user is reachable on Push, In-app, SMS, On-site, Web Push, Email, and WhatsApp.
Automate Campaigns with Ready-To-Use Static Segments
Dive deeper into your segments in a matter of seconds and unpack insights from more than just a few directions with WebEngage's Marketing Automation.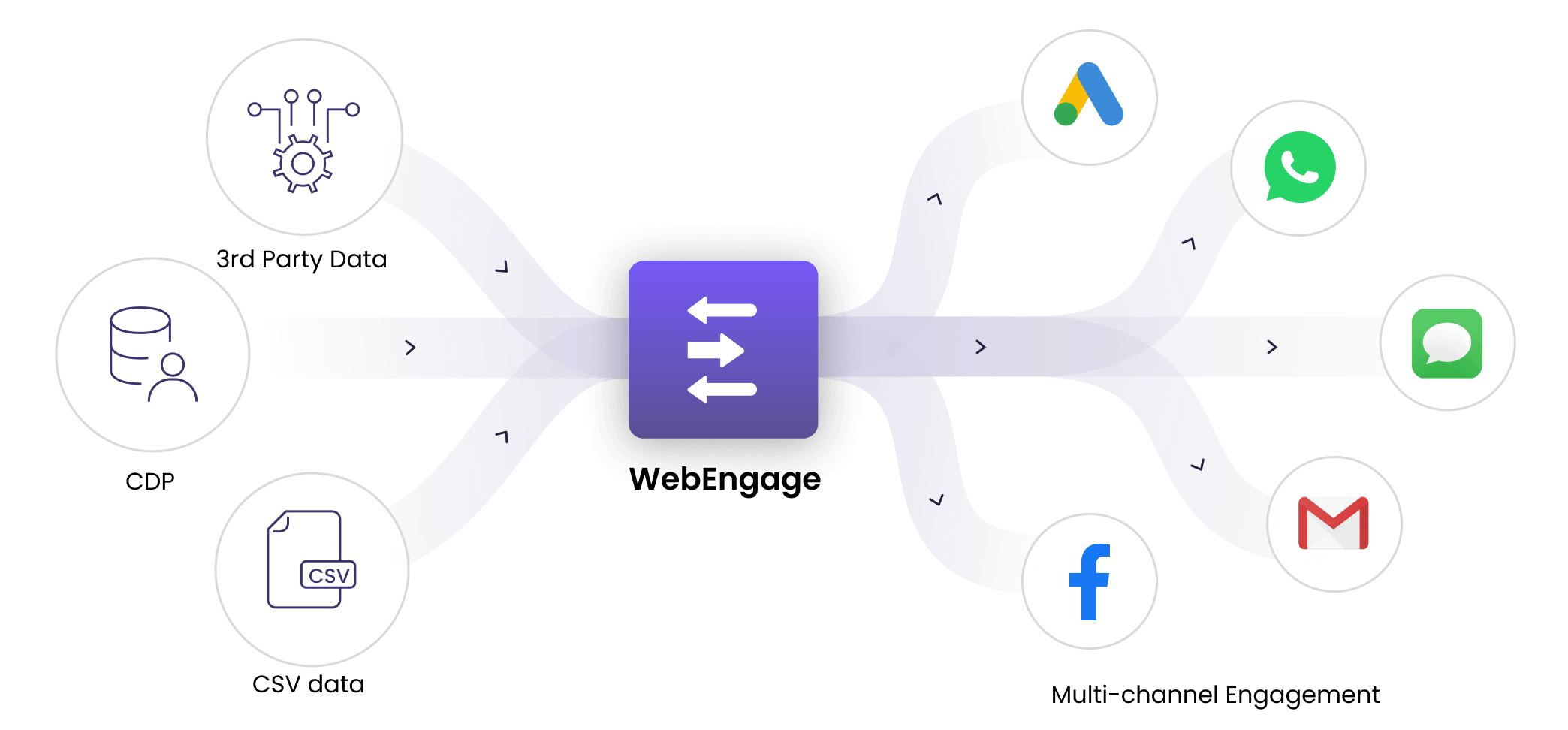 Hãy liên lạc với chúng tôi và bắt đầu dùng thử miễn phí
Segment, Engage, Convert! Achieve Your Business Goals with WebEngage
Identify trends in user actions and create instant remarketing lists. Engage your customers to get better product user engagement and higher conversions.
Engage with customer lists
Put your customer lists to use in intelligent, data-led campaigns.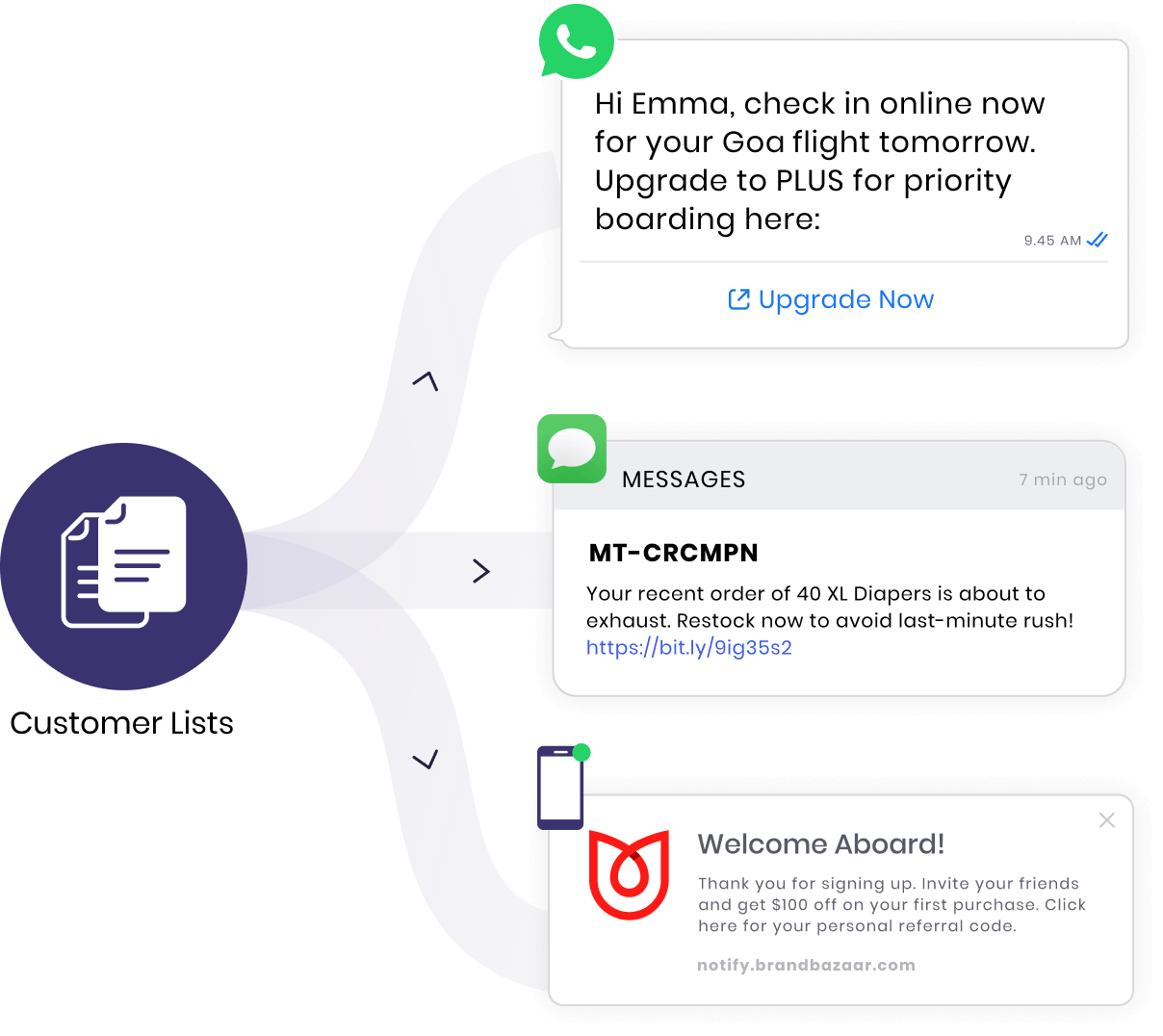 Personalize your campaigns
Create hyper-personalized experiences for your customer segments.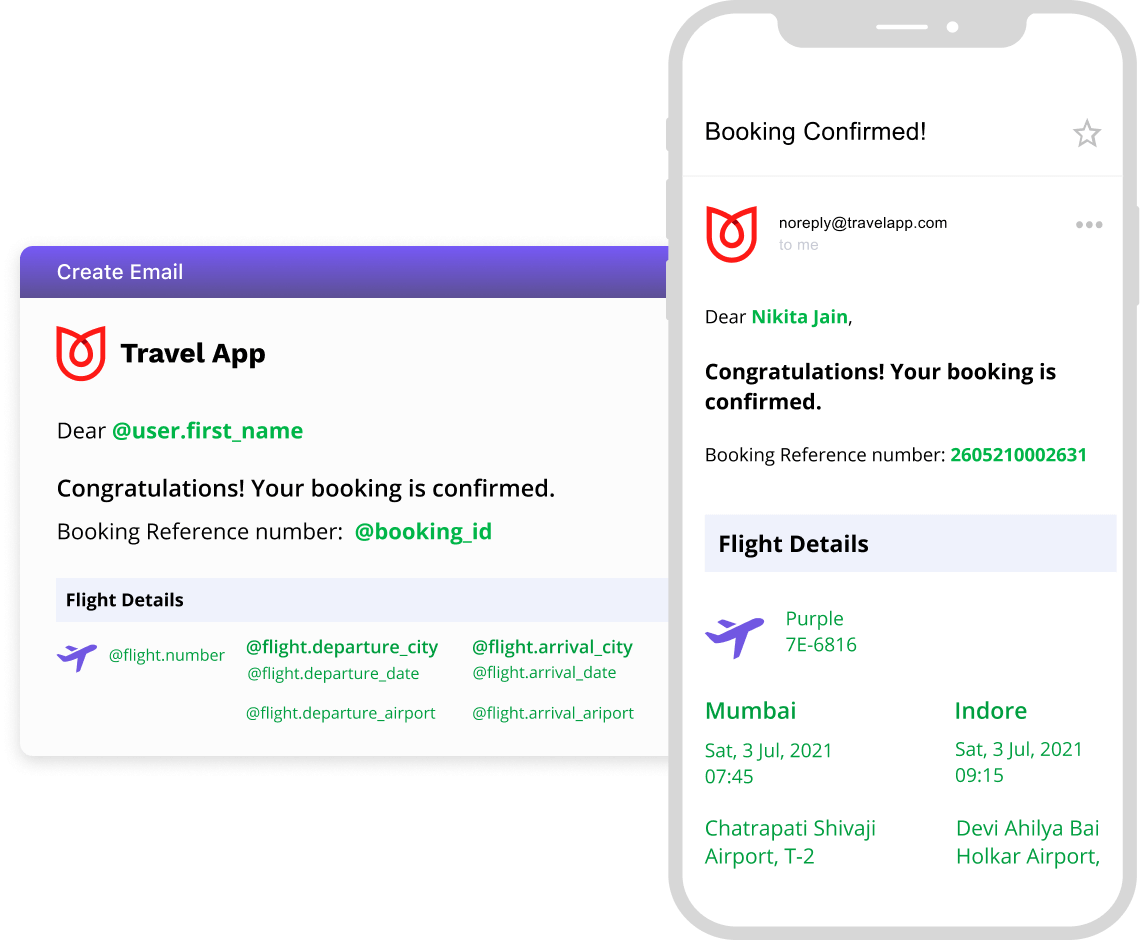 Use trigger-based journeys to create high-conversion, dynamic campaigns.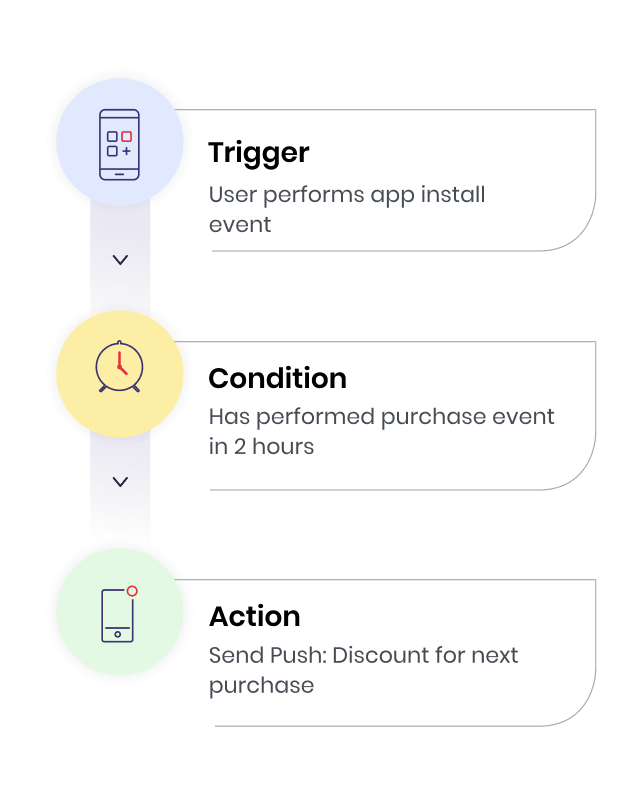 Retarget with Facebook and Google
Export custom segments to run remarketing campaigns FB & Google.