Security and Privacy to Empower Data Democracy
800+ happy customers trust WebEngage
Enable Data Inflow with Seamless 3rd Party Integrations
Manage availability, usability, and credibility of data. Be on the right side of things and maintain user data integrity with Marketing Automation Software.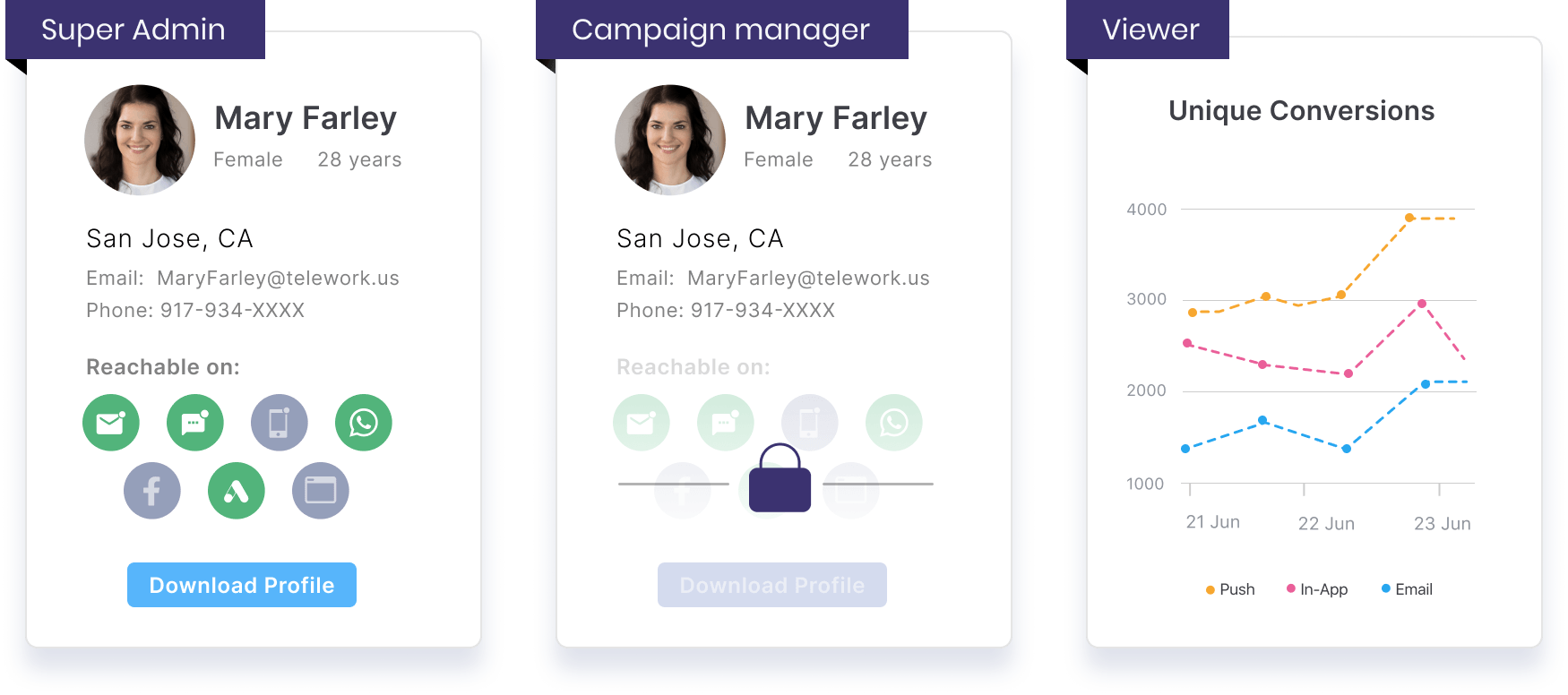 Your Customers' Data Security Is Our #1 Priority
Give your customers the privacy they rightfully deserve.
Protect user data and comply with global privacy regulations.

IDP integration. SSO login to govern your password and
user management policies.

TLS Protocols with SHA256 algorithms to handle data communications.

Role based access control and maker-checker principles available.

User contact information can be hashed. PII data can be masked.

All actions taken by an admin, across the dashboard are logged for auditing.

Hardened and patched regularly. Access is restricted with auditing enabled.

WebEngage is GDPR compliant and takes necessary steps to ensure customer privacy.

WebEngage is ISO 27001:2013 certified ensuring highest data security standards