Loại bỏ sự cản trở và tăng cường chuyển đổi qua hệ thống Funnel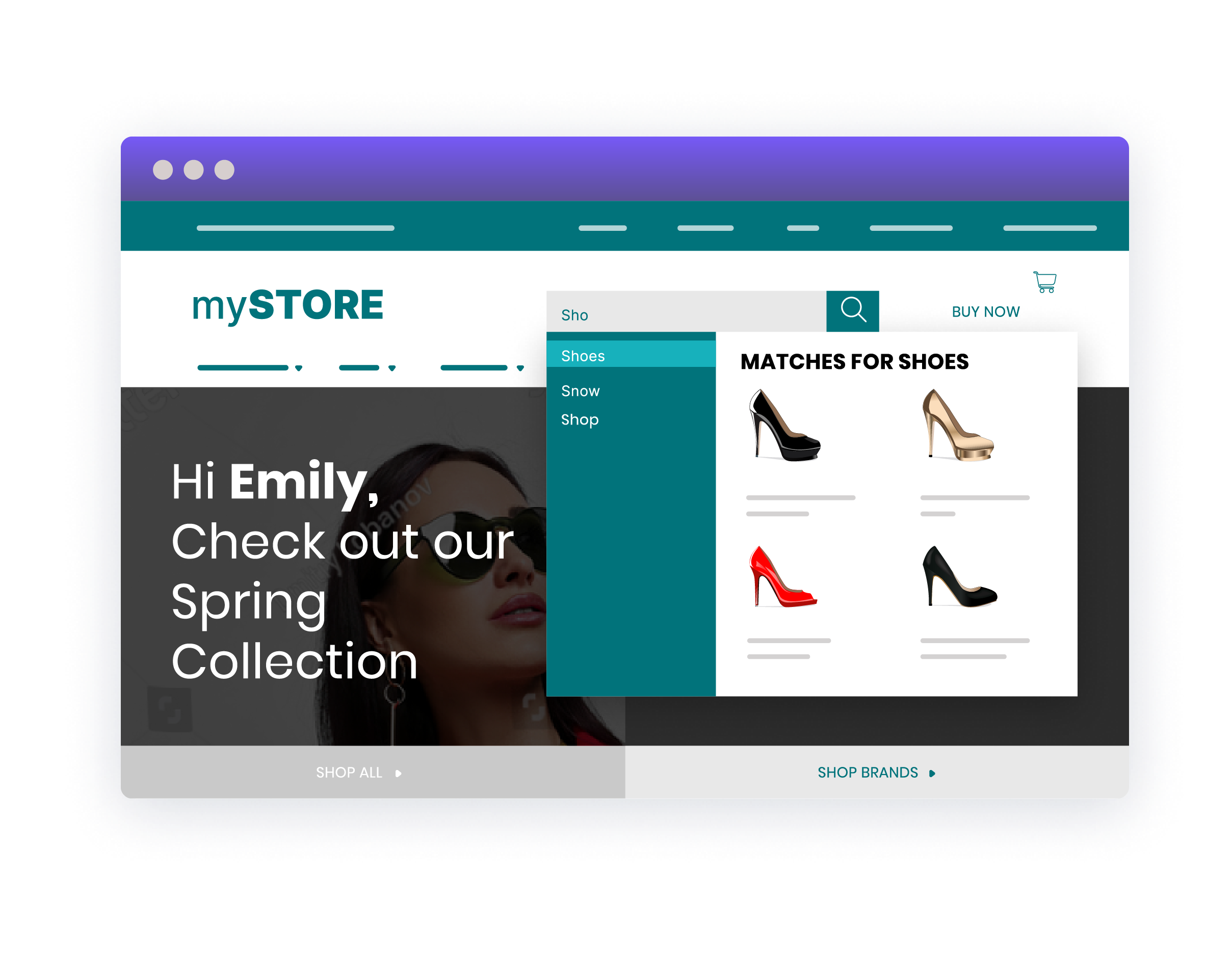 800+ happy customers trust WebEngage
Why Use WebEngage For In-Line Personalization?​
Understand what your users do before and after they drop-off and drive them towards the most optimal flow with Path Analysis.

Let your website reflect the same messages as your promotional campaigns.

Hassle-free personalization platform with reduced technical dependencies.

Make sure your on-page elements blend into your website with custom theming.
One Platform Solving A Sea Of Use Cases​
Plug-n-play layouts, different response-types, logically branched questions, complete CSS customization, and aesthetically designed templates.
Greet your website visitors with a warp personalized message.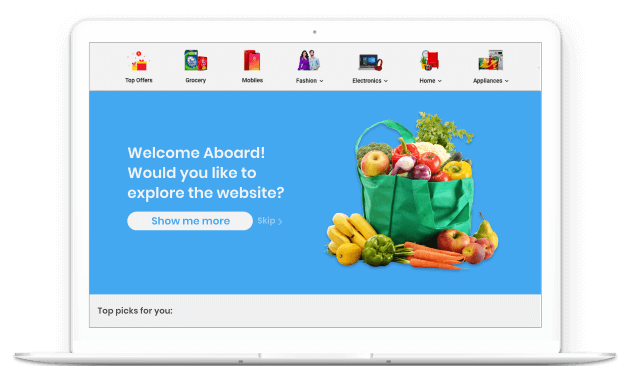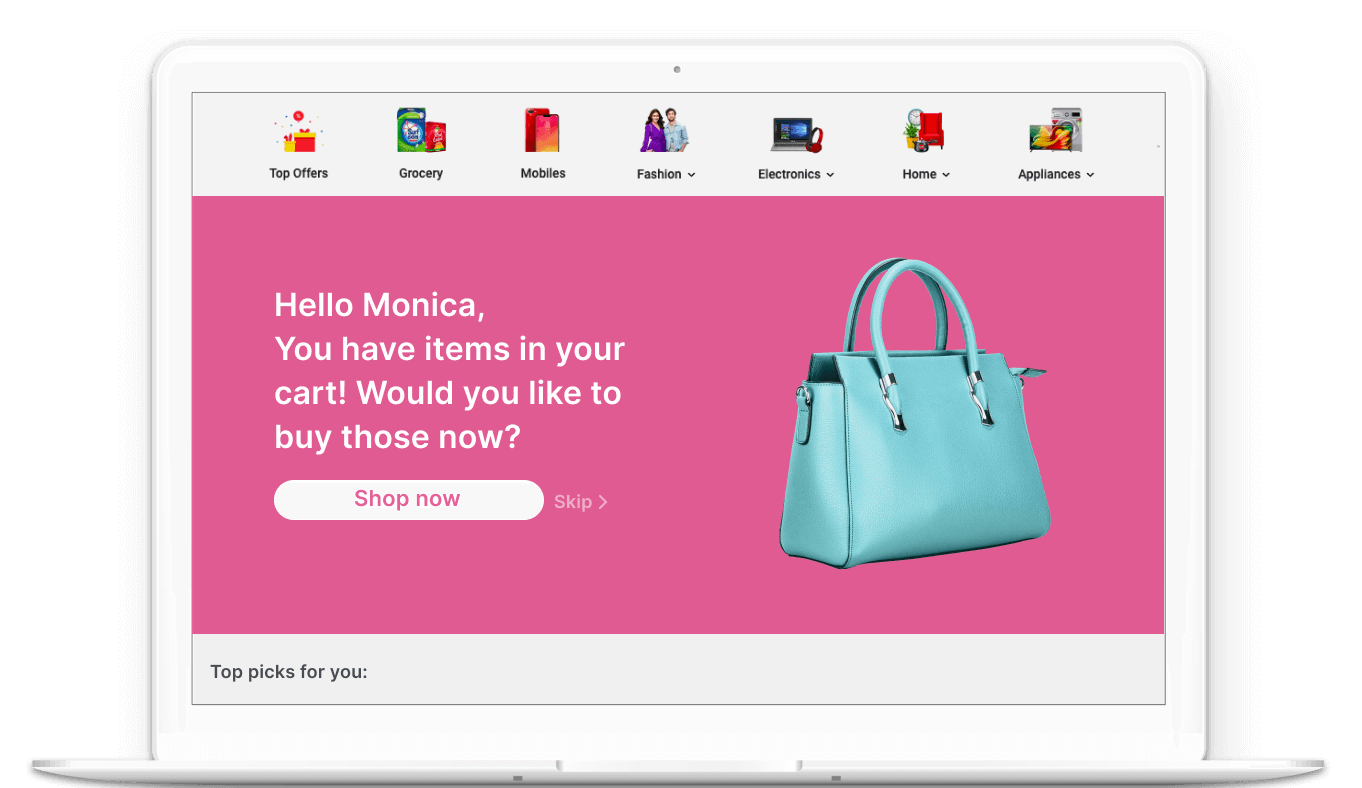 Remind your customers of pending items in cart across the website.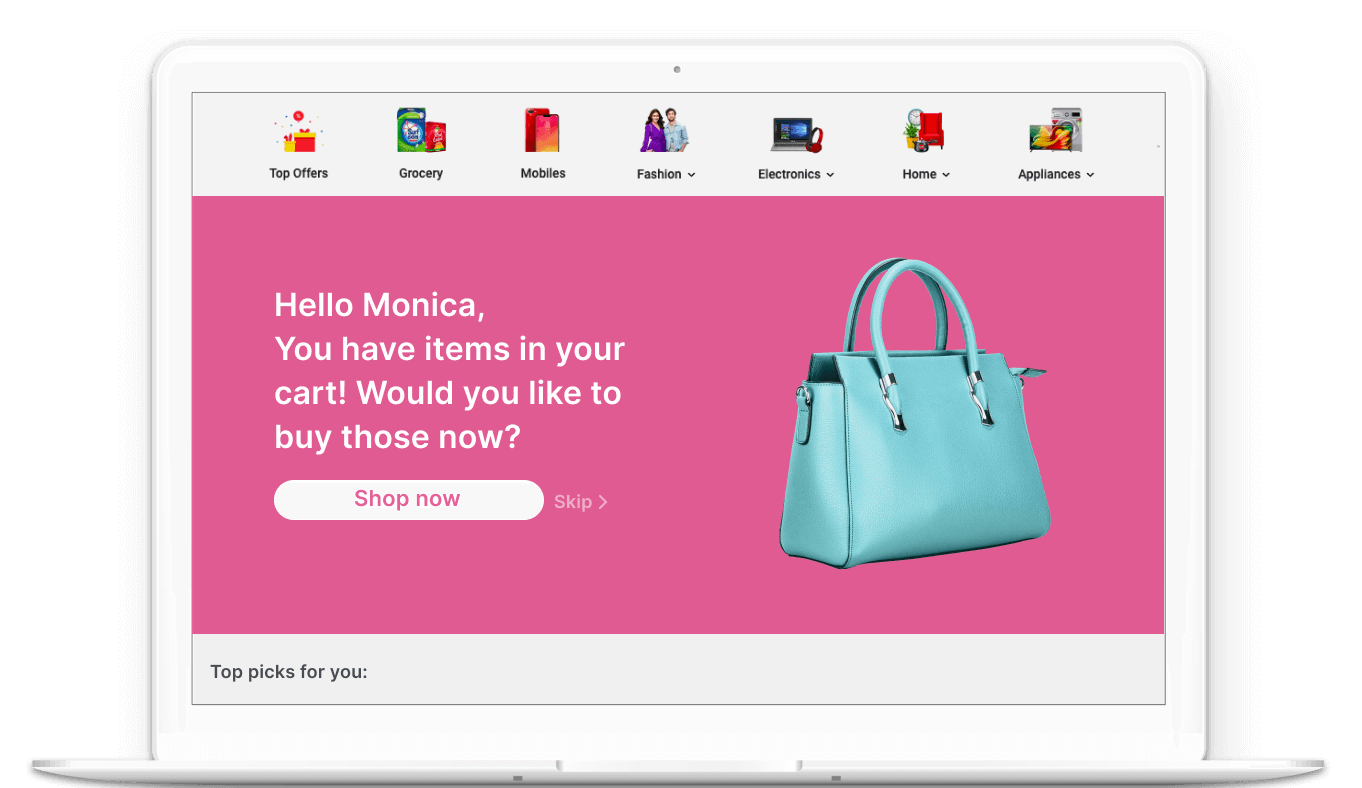 Connect WebEngage with your recommendation engine and showcase high-propensity products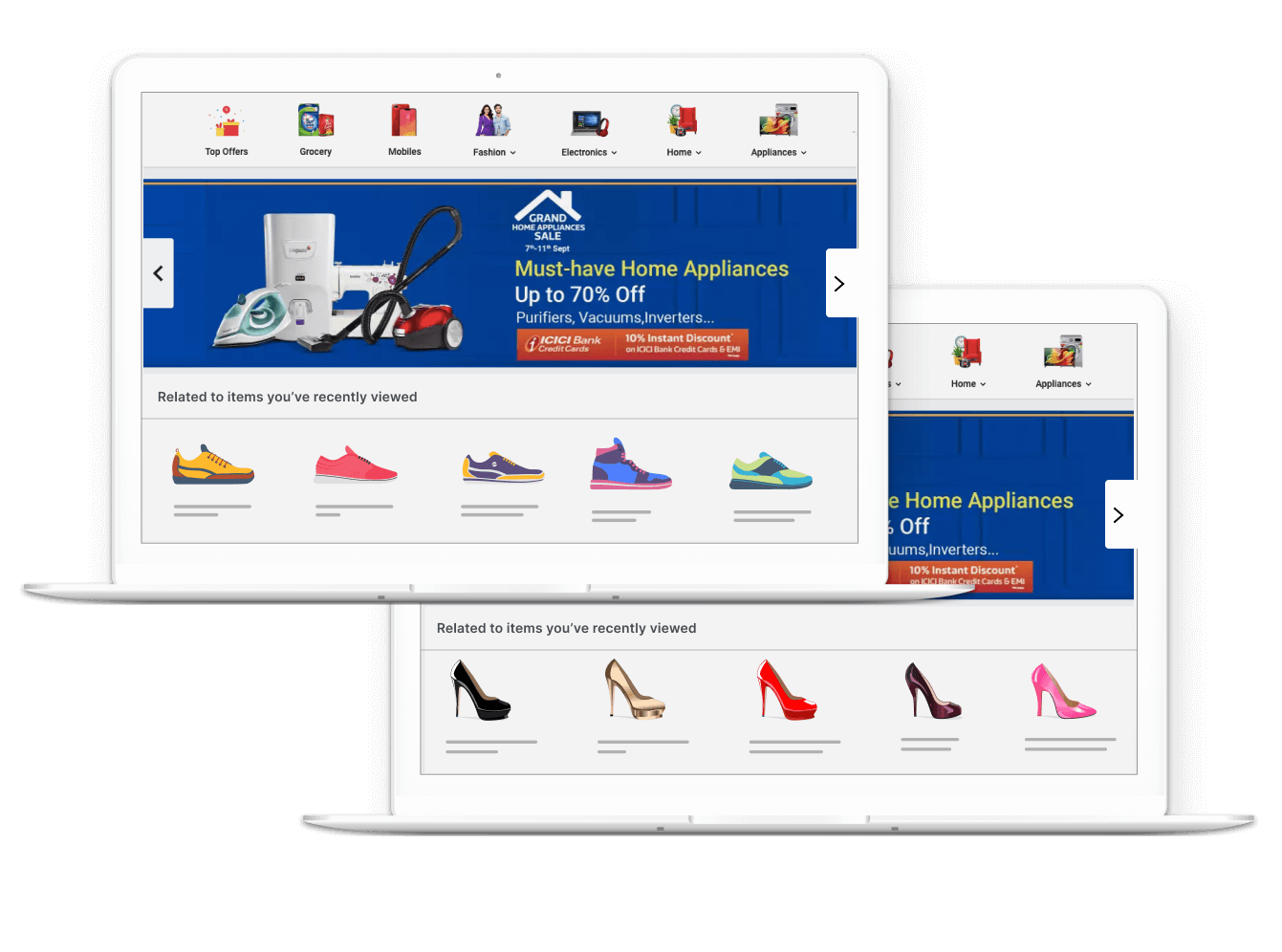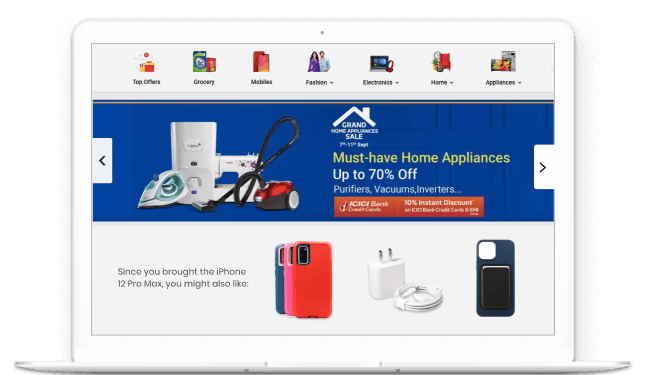 Show complimentary products and increase your average order value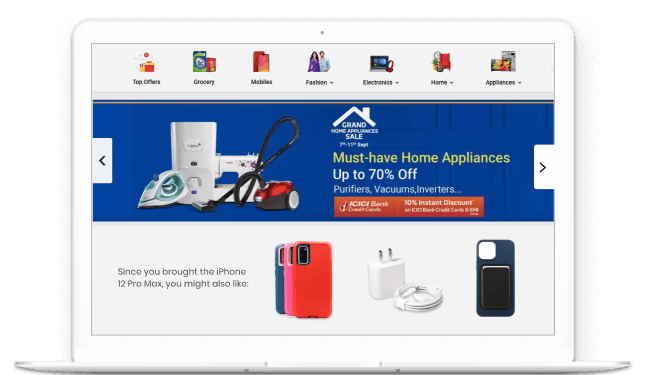 Hãy liên lạc với chúng tôi và bắt đầu dùng thử miễn phí
Provide 1:1 Product Recommendations at Scale
Fuel your recommendation engine with the power of personalization campaign and optimize your website conversions.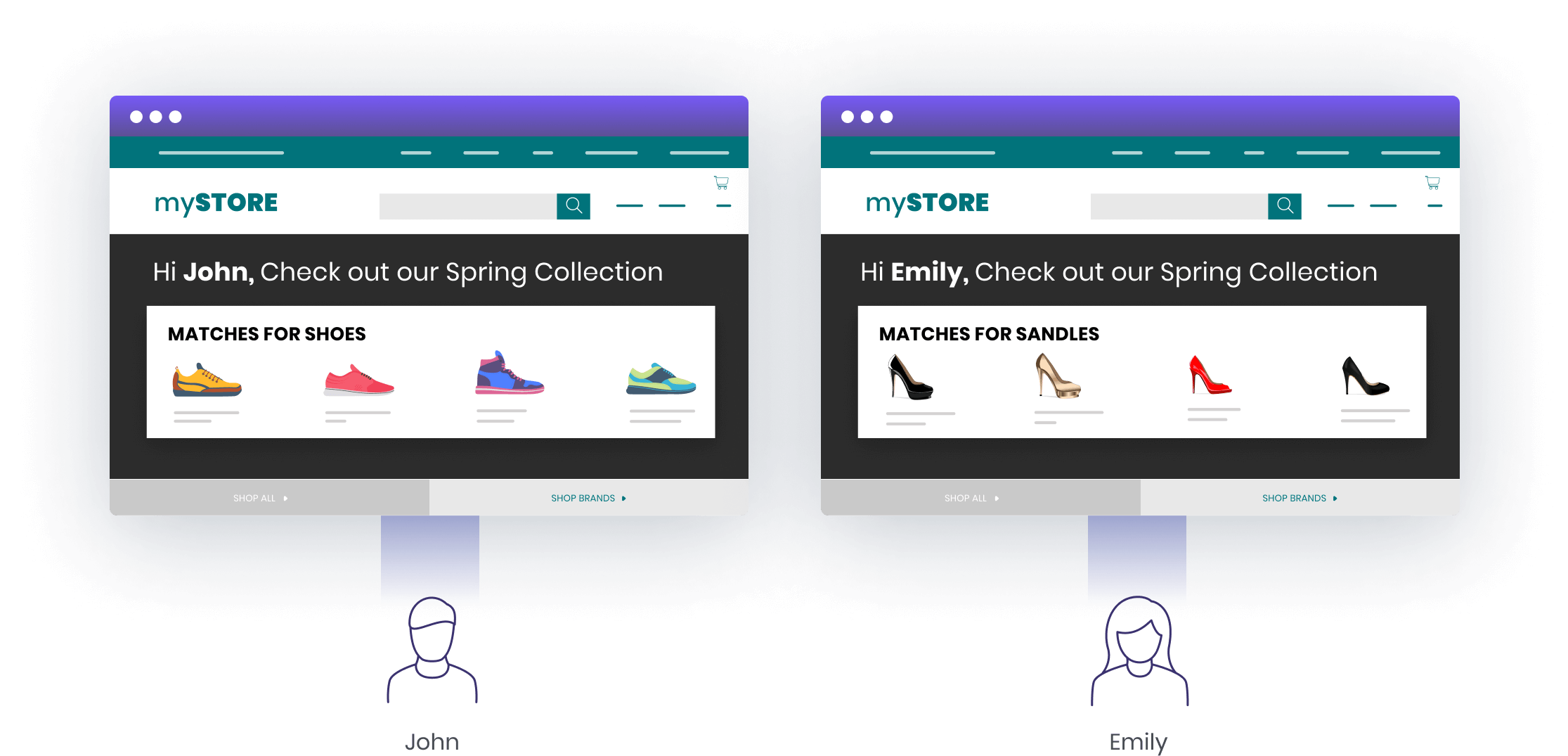 Convert a Static Website into Multiple Dynamic Instances
Choose from a gallery of 150+ templates to customize every on-page element. Edit content, add folds and revamp your website for every individual customer.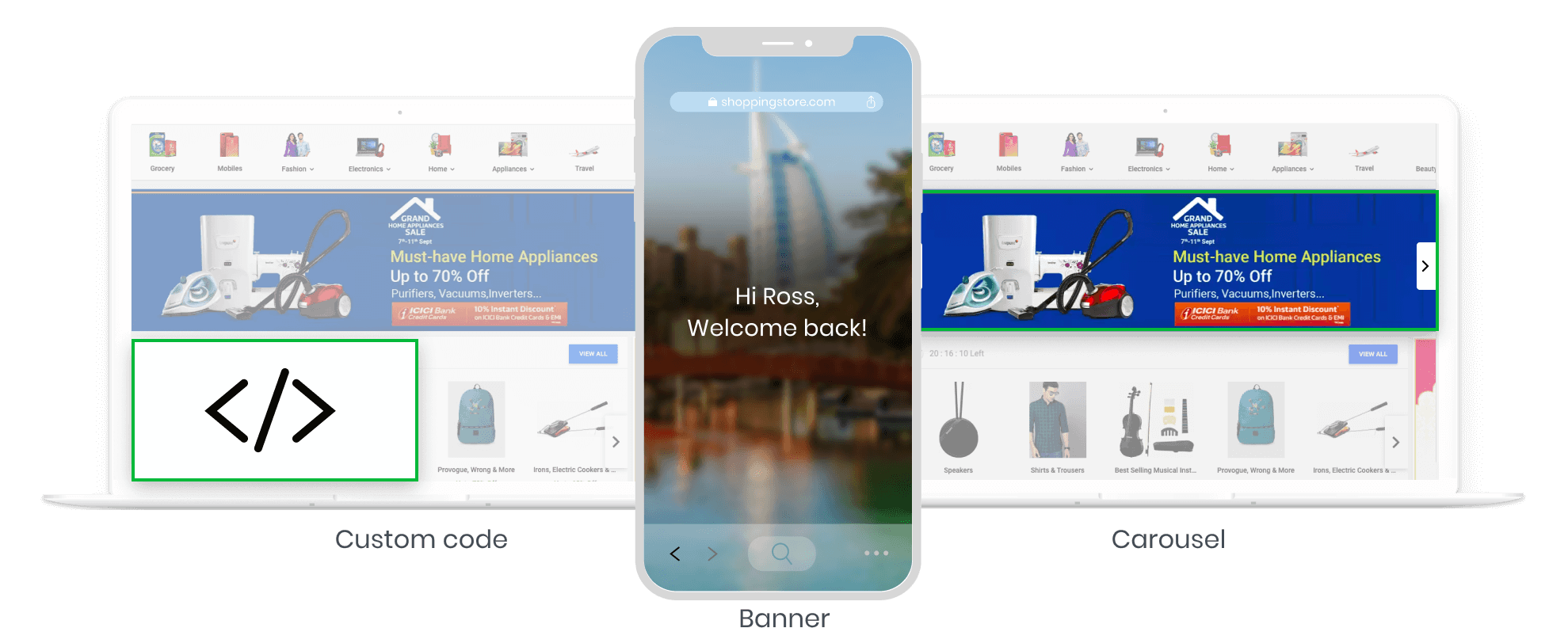 Create Campaigns for All Stages of the Customers' Lifecycle
Visually map different scenarios in which your users experience your product, track user lifecycle stages and tailor real-time communications with in-line personalization.

Bring the Power of A/B Testing to How You Sell
Enable your users to help you customize their experiences. Create multiple iterations and then use A/B testing to validate your hypotheses.

Bring Campaign Analytics to the Centre of All Your Engagement & Retention Efforts
Design and manage your multi channel campaign to build a unified customer experience, all from the same dashboard.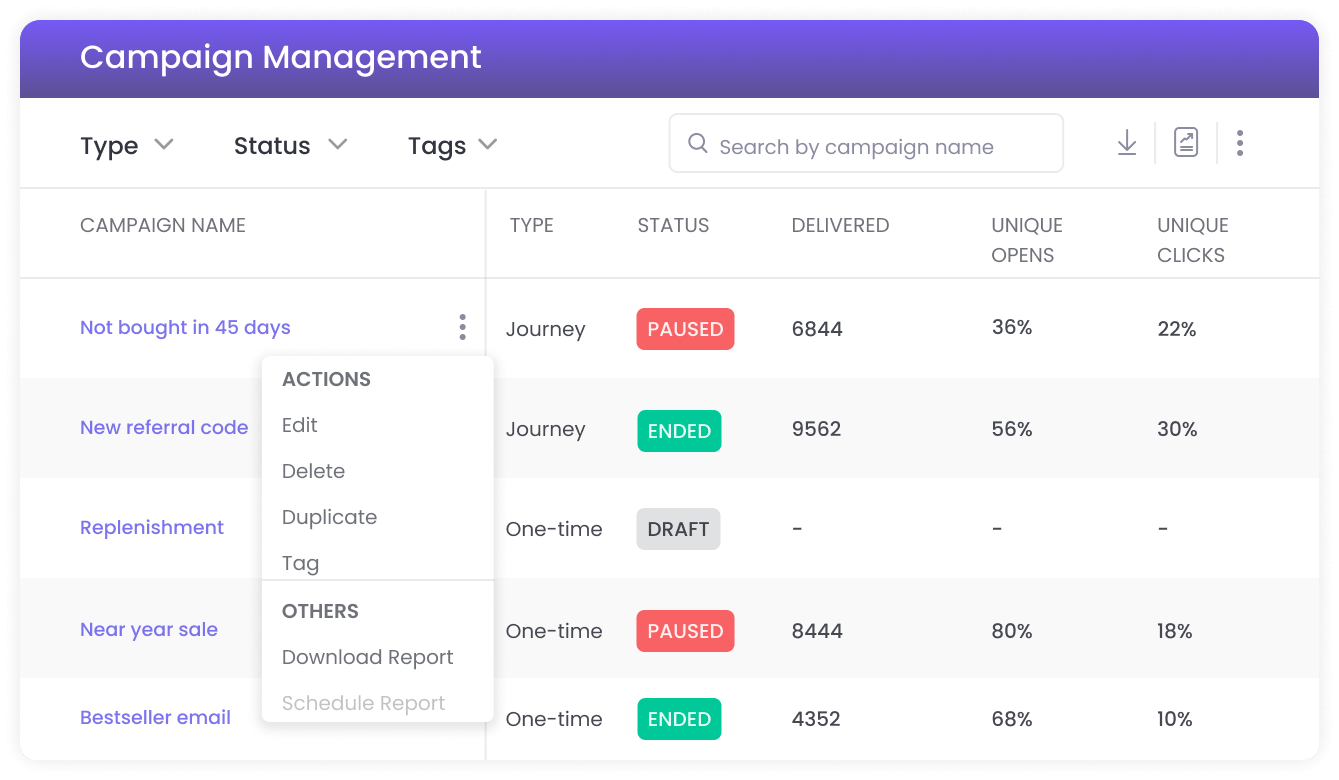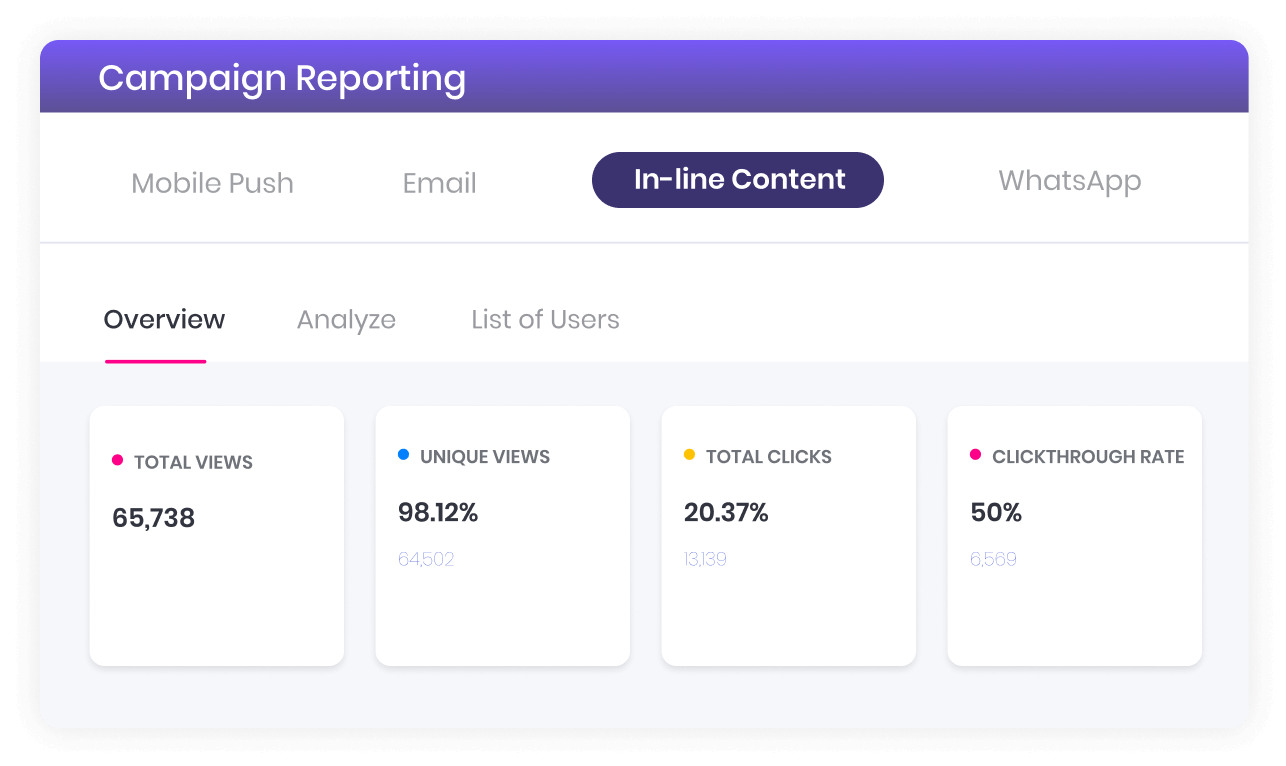 Analyze the effectiveness and overall performance of your In-line Content using data-rich reports and visual dashboards, in real-time.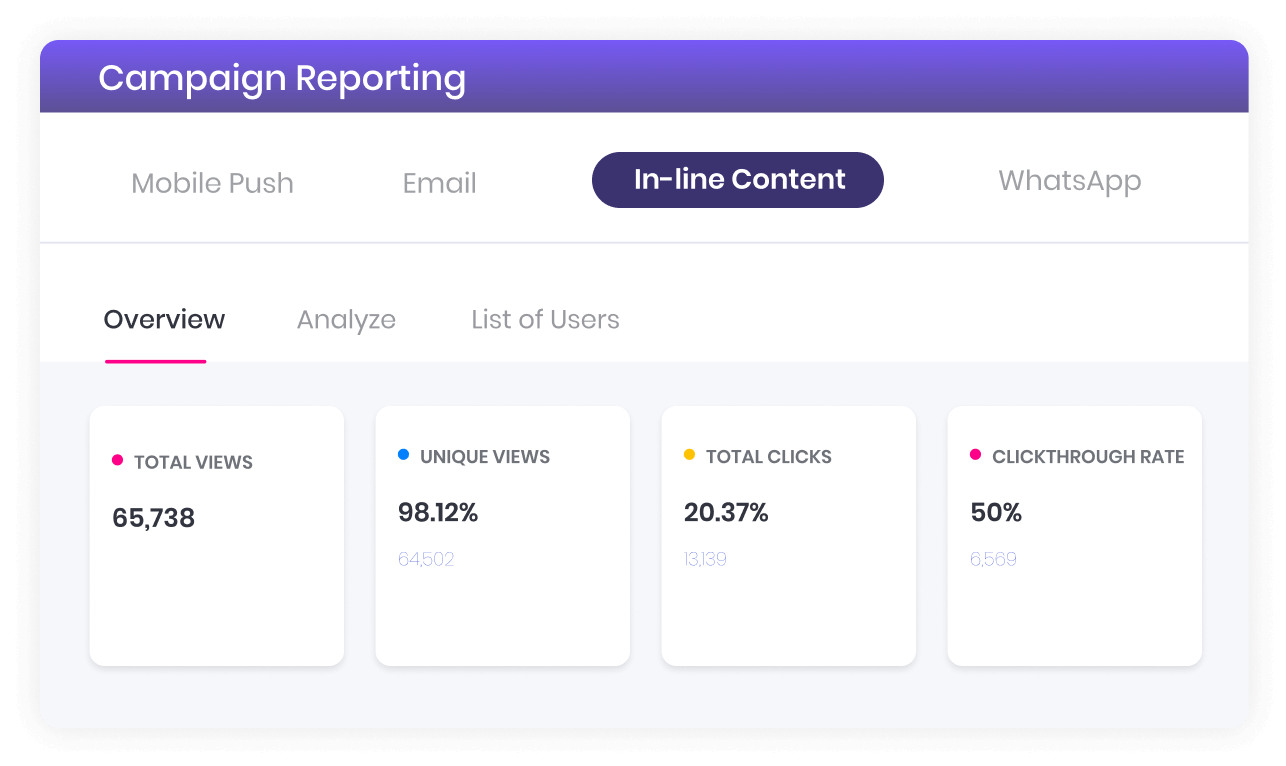 A simple 2-step way to understand the number of conversions per campaign and the amount of revenue it's contributing to your bottom line.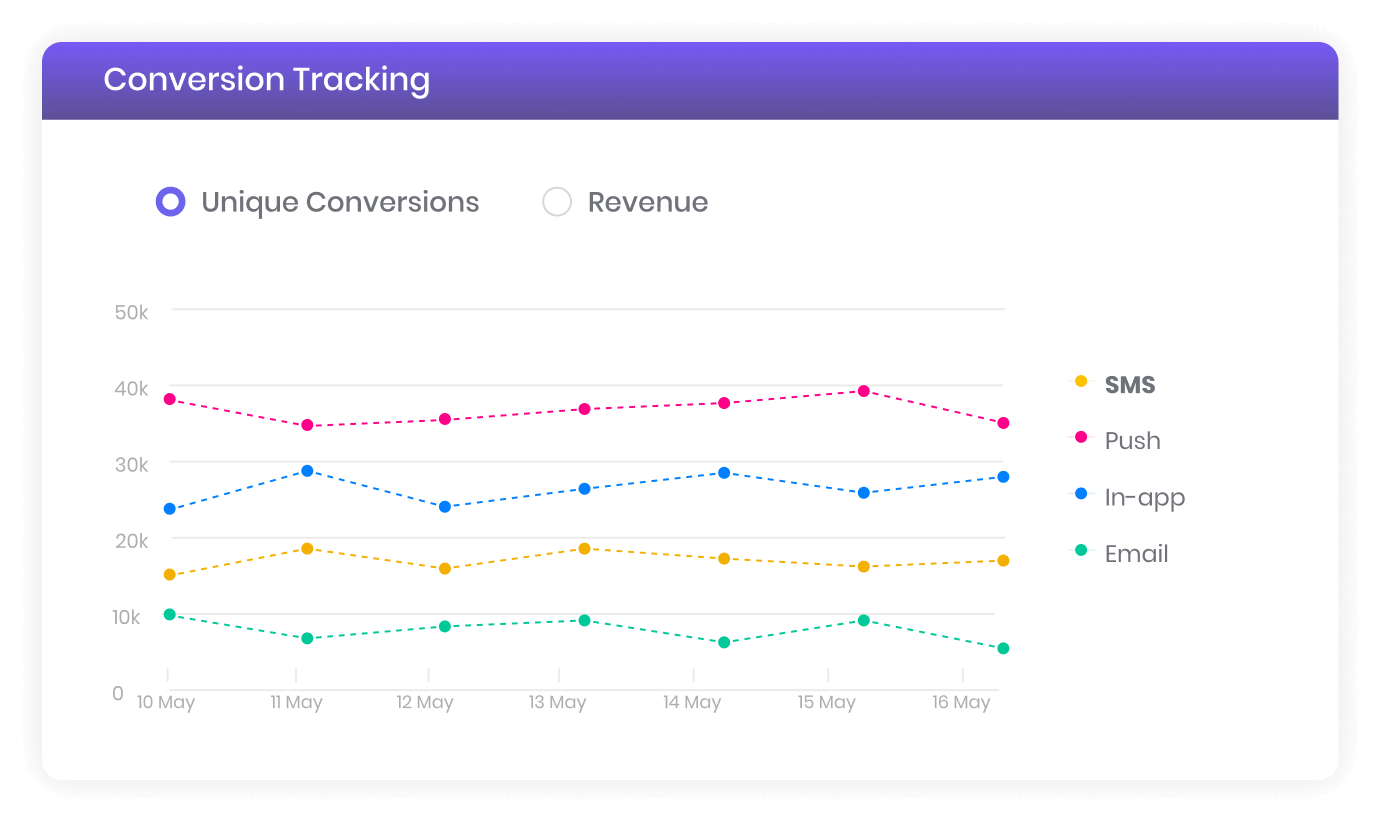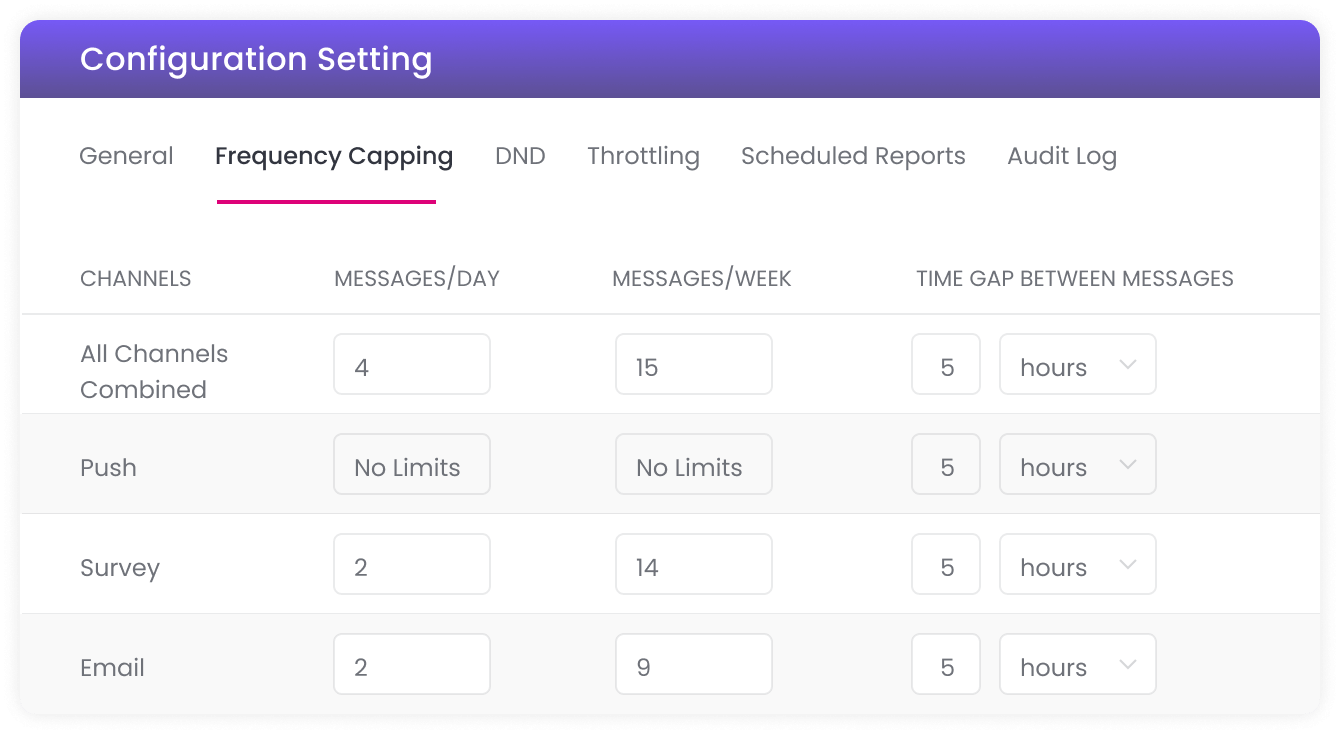 Keep a check on your outgoing campaigns with features such as DND, Throttling, and Frequency Capping.