Email Marketing Platform Designed for Opens, Clicks, and Conversions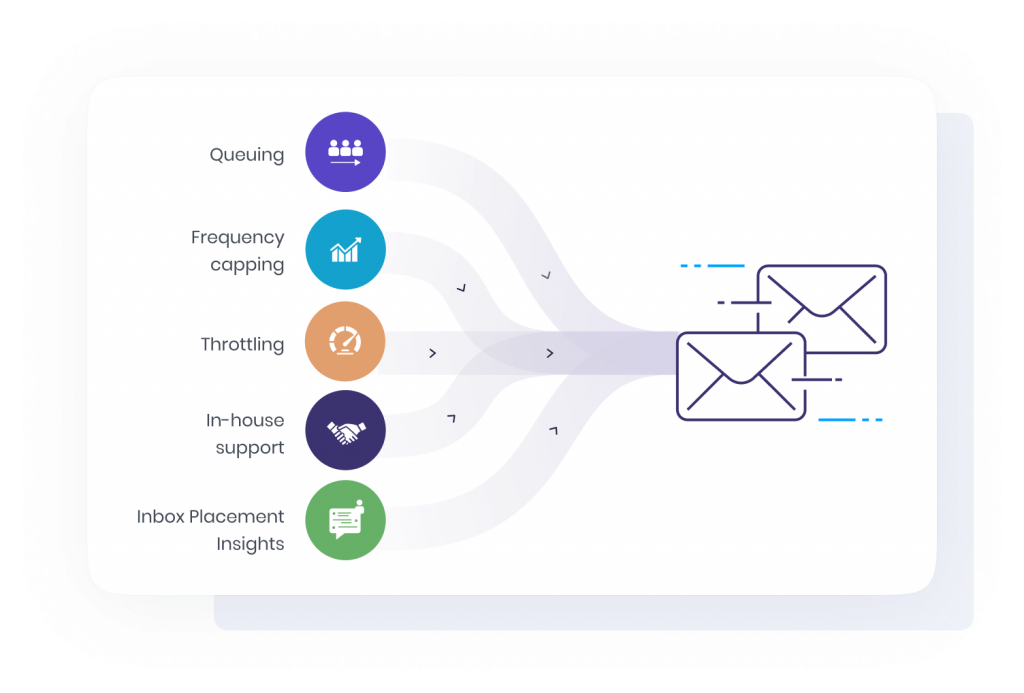 800+ happy customers trust WebEngage
Why use WebEngage for Email Marketing?
Launching a new feature or product? Onboarding new users? Extending exciting offers? Choose from a list of 100+ pre-built templates that best suit your brand with WebEngage's Marketing Automation.
Hyper-personalize Every Aspect of Your Email Communication
Bring relevancy in your communications by customizing and personalizing every email based on customer details, preferences, and user behavior.

Choose from a gallery of templates or simply drag-and-drop to create your.

Create dynamic emails with real-time updates, right within the email body.

User-level insights to help you create better engagement strategies via Email.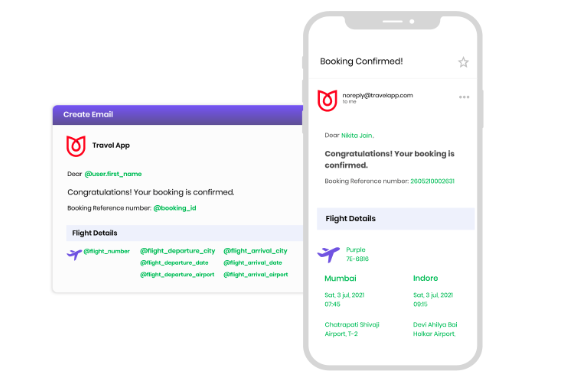 Hãy liên lạc với chúng tôi và bắt đầu dùng thử miễn phí
Send Contextual Emails At The Right Time With WebEngage​
Join 400+ global brands that prefer WebEngage's Email Marketing platform
Ensure Every Email Lands in the Inbox
With an extensive list of domain best practices, and an in-house team of deliverability experts, ensure high delivery & sender reputation.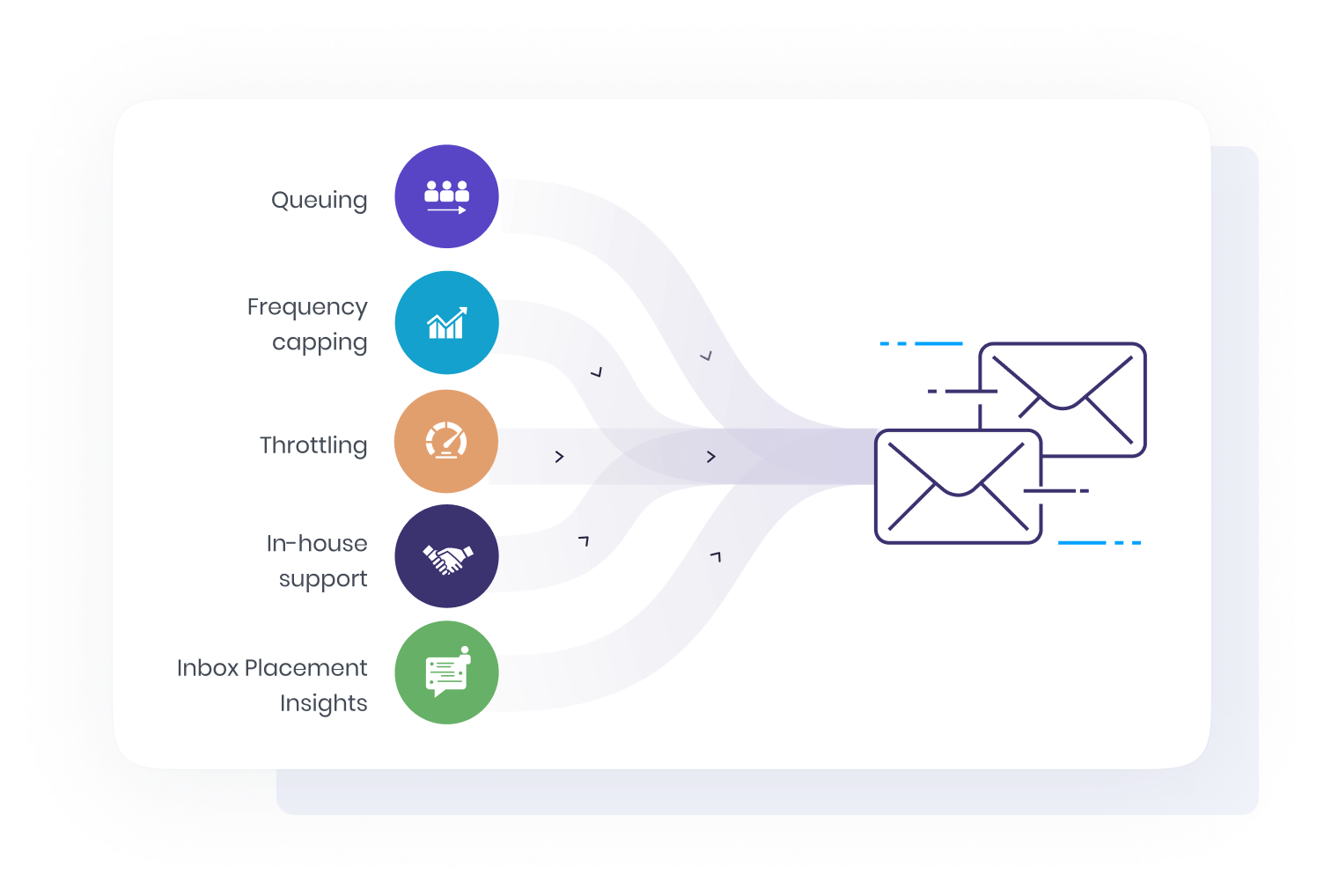 Enrich Emails with Data from Your Systems
Fetch real-time data from the WebEngage Customer Data Platform, your preferred CRM system, recommendation engine, catalog, etc. to create personalized email campaigns.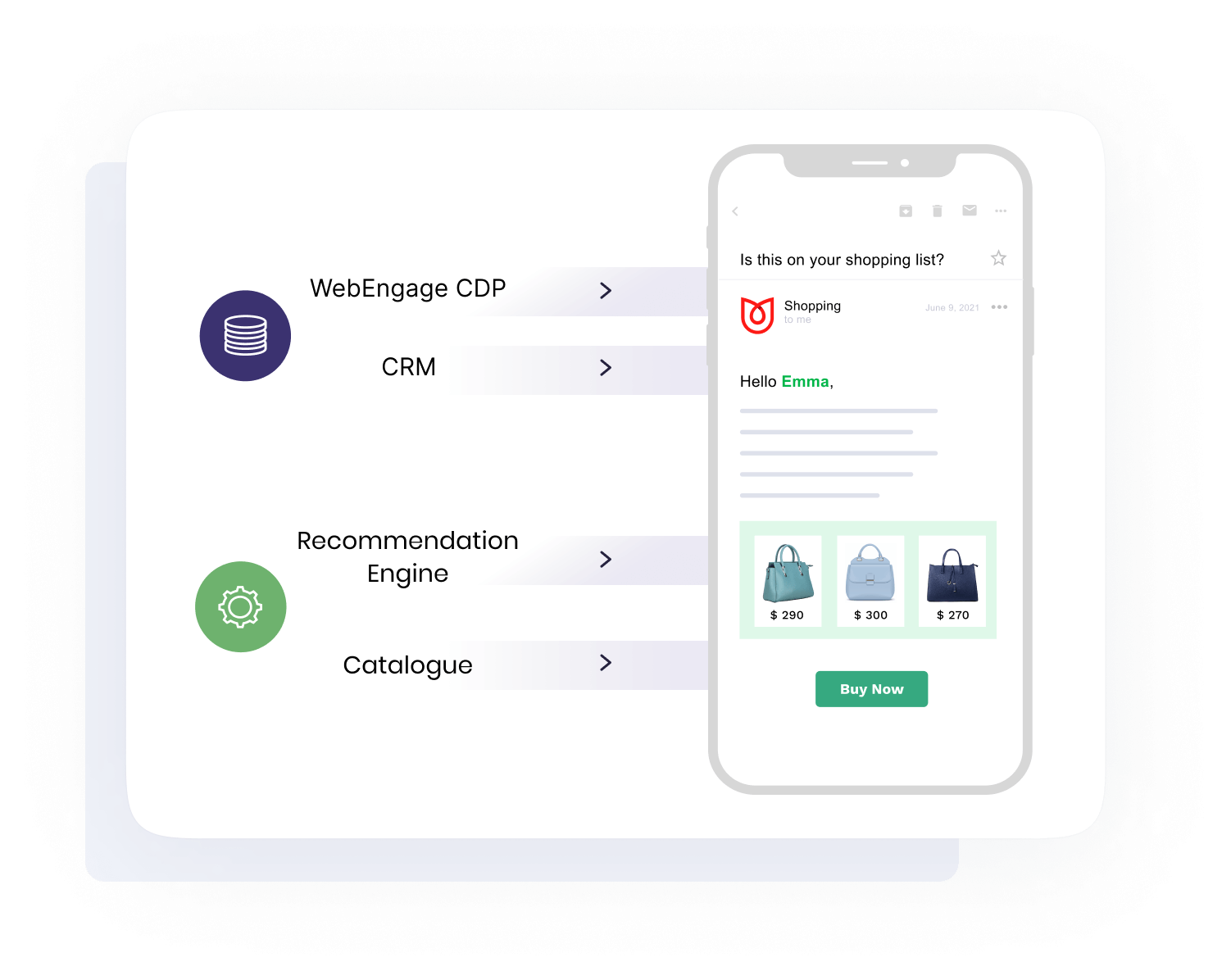 Easy Integration with Email Service Providers
Have an ESP you love? Easily set up your preferred email service providers (ESPs) with our pre-built integrations or set up custom ones with just a few clicks!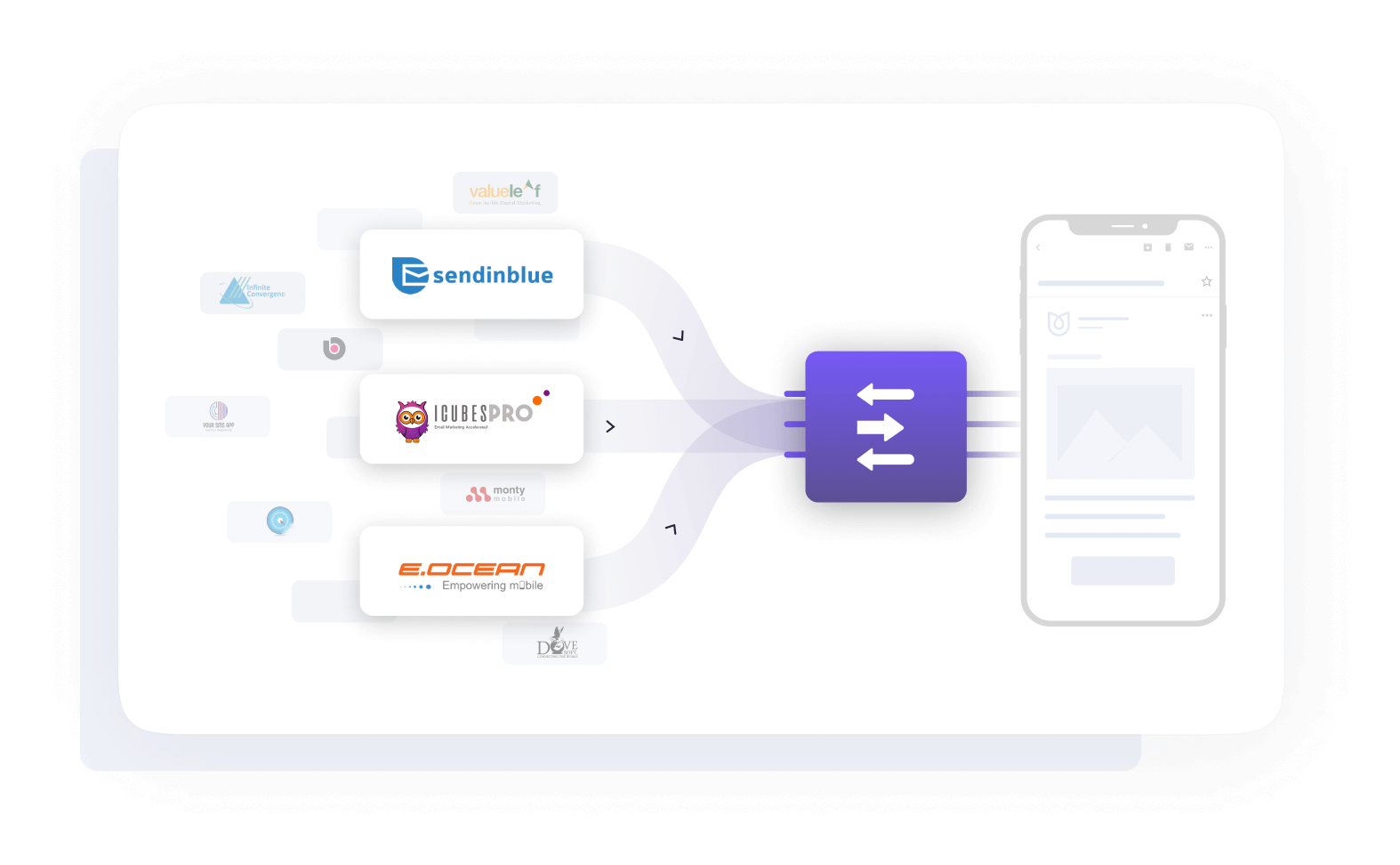 Run A/B Tests and Send the Winning Variation Automatically
Test multiple variations of your email campaigns via A/B and multivariate testing, and get actionable insights around your customer behavior.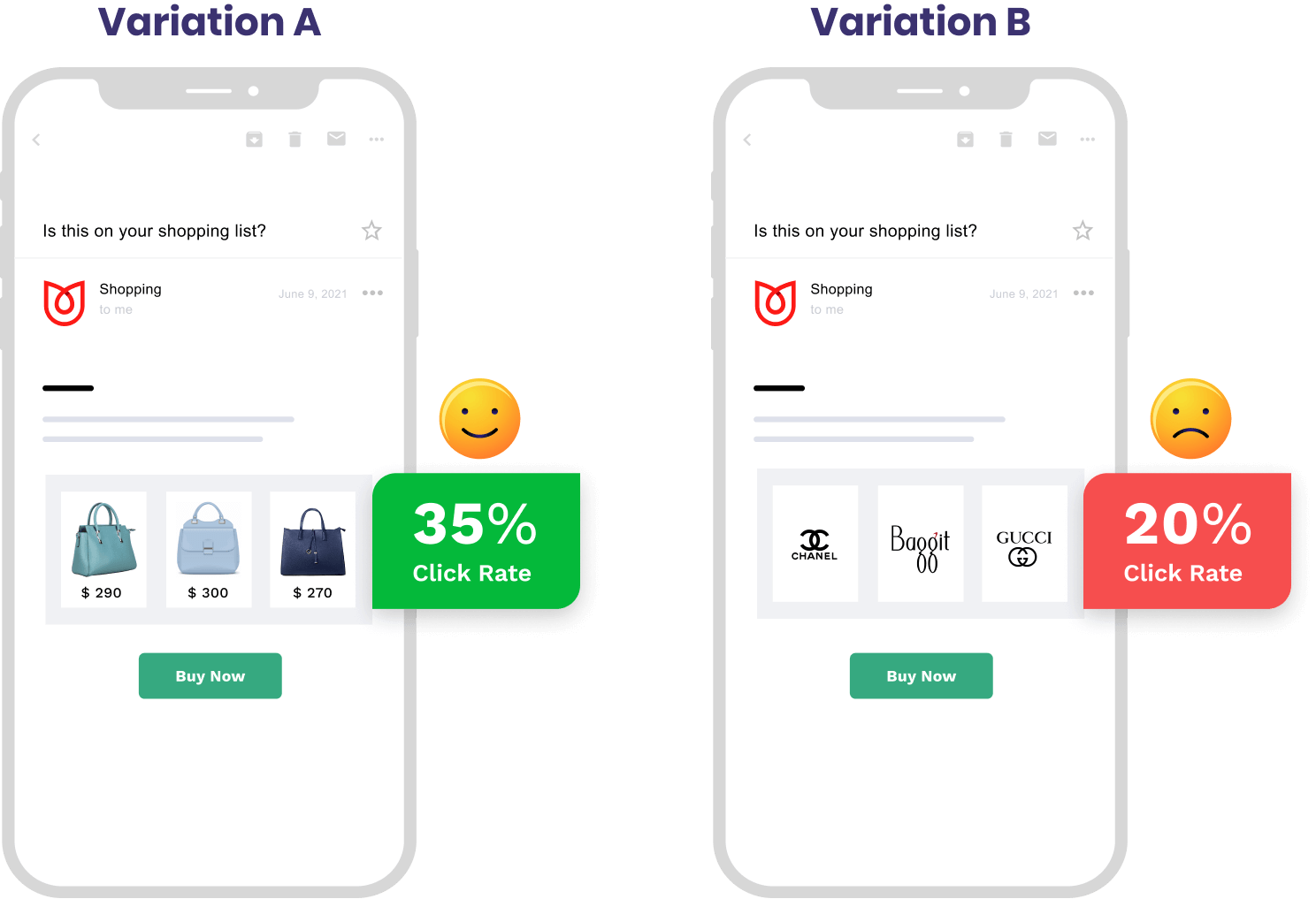 Real-time Analytics That Powers Your Email Campaigns.
Design and manage your multi channel campaign to build a unified customer experience, all from the same dashboard.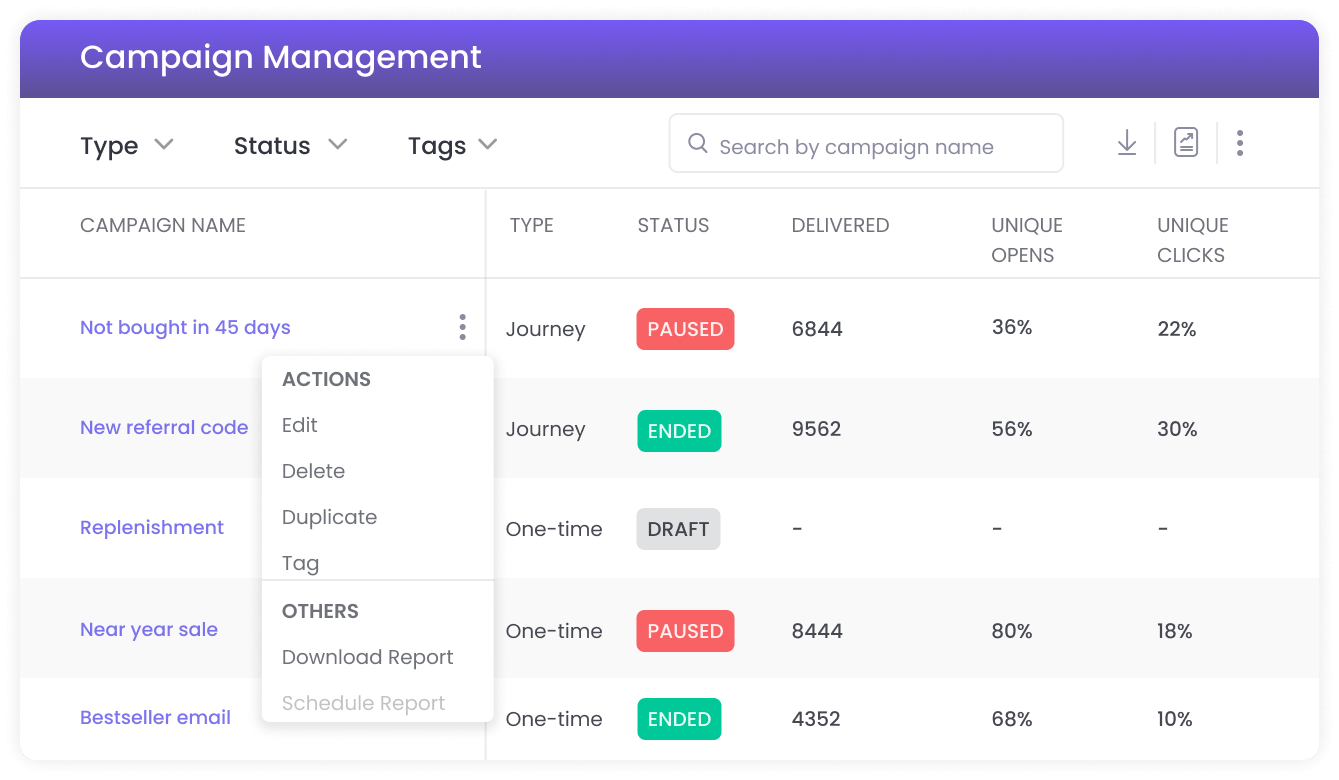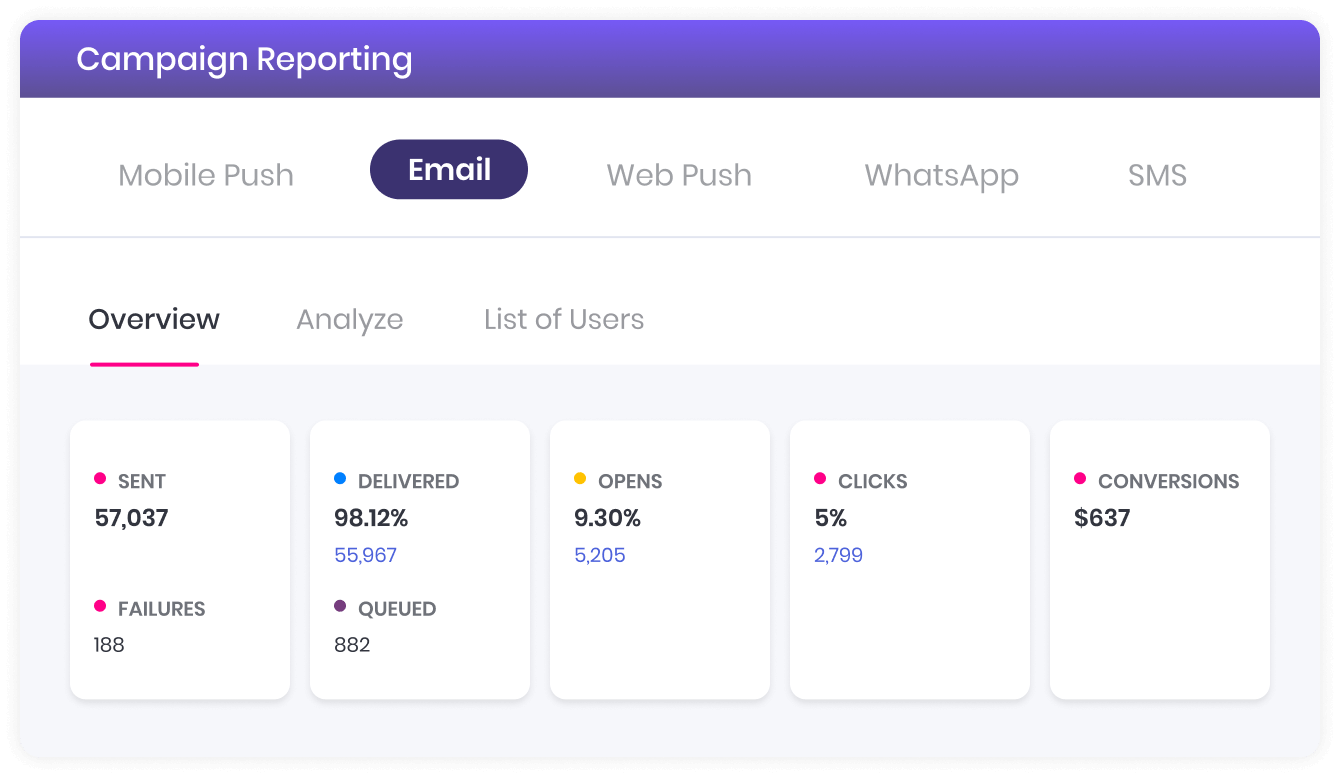 Analyze the effectiveness and overall performance of your In-line Content using data-rich reports and visual dashboards, in real-time.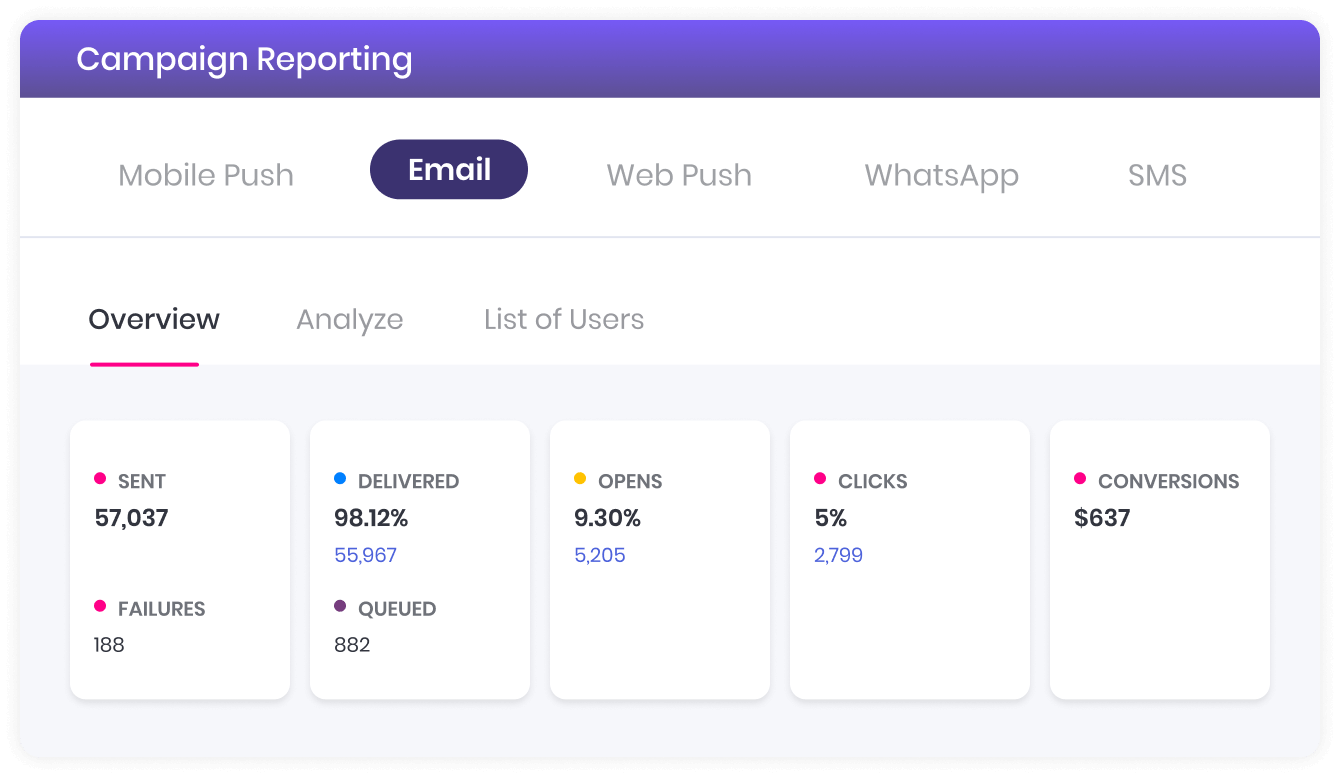 A simple 2-step way to understand the number of conversions per campaign and the amount of revenue it's contributing to your bottom line.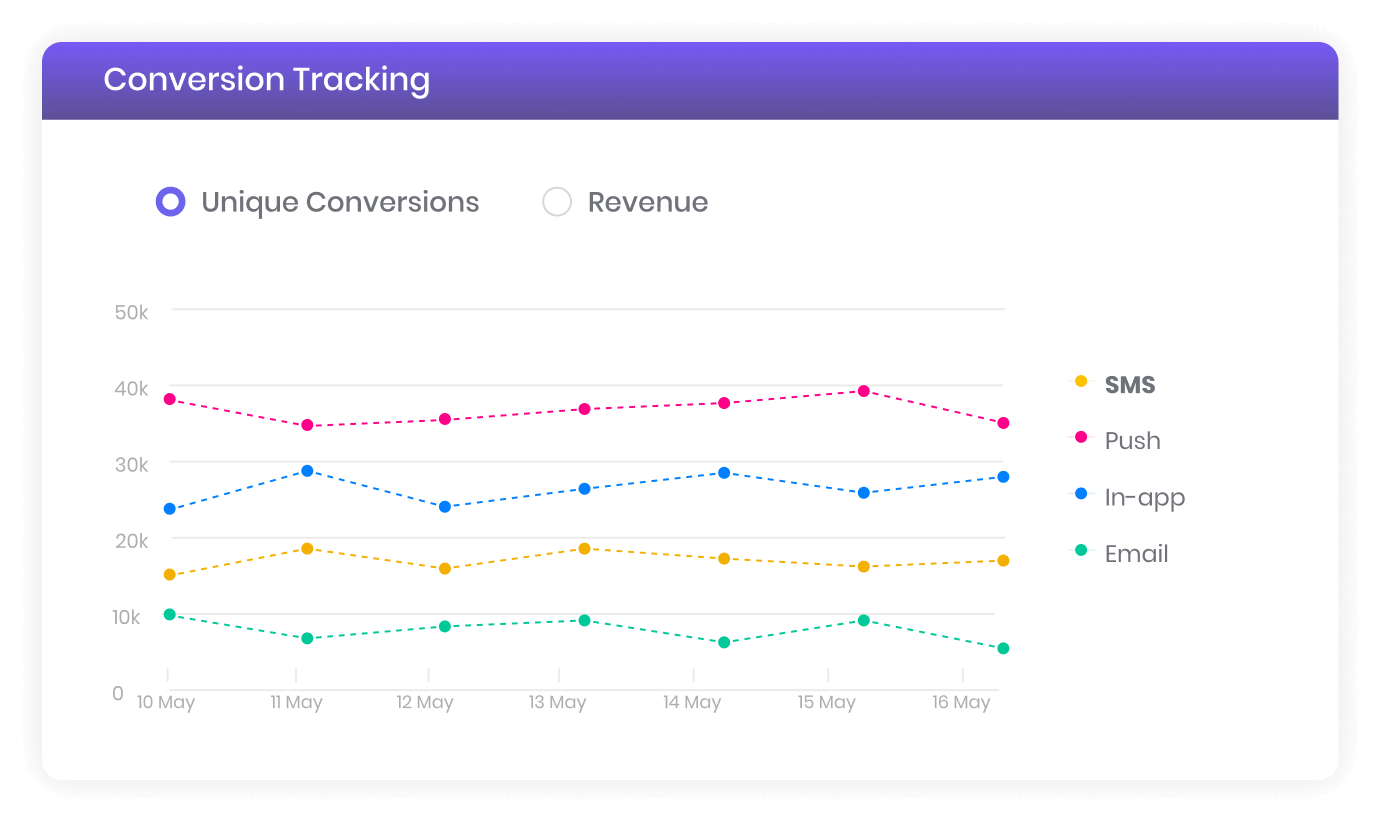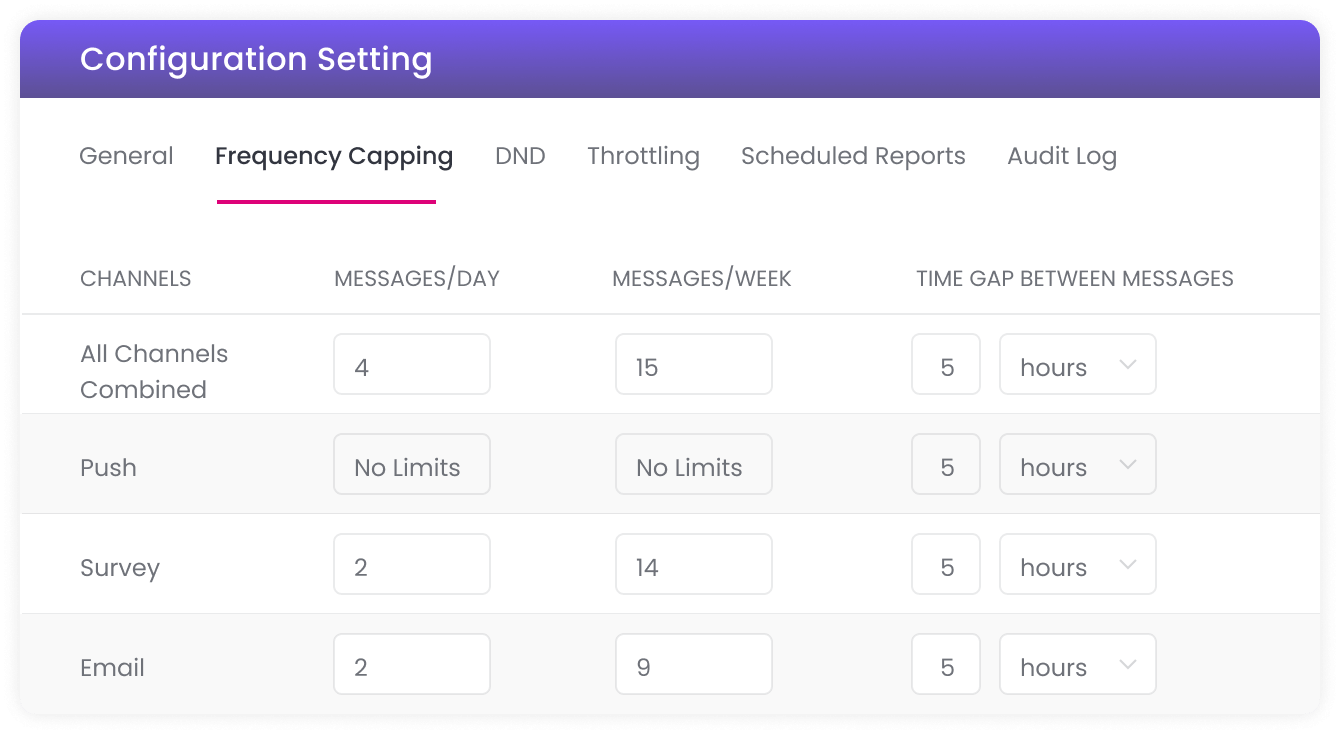 Keep a check on your outgoing campaigns with features such as DND, Throttling, and Frequency Capping.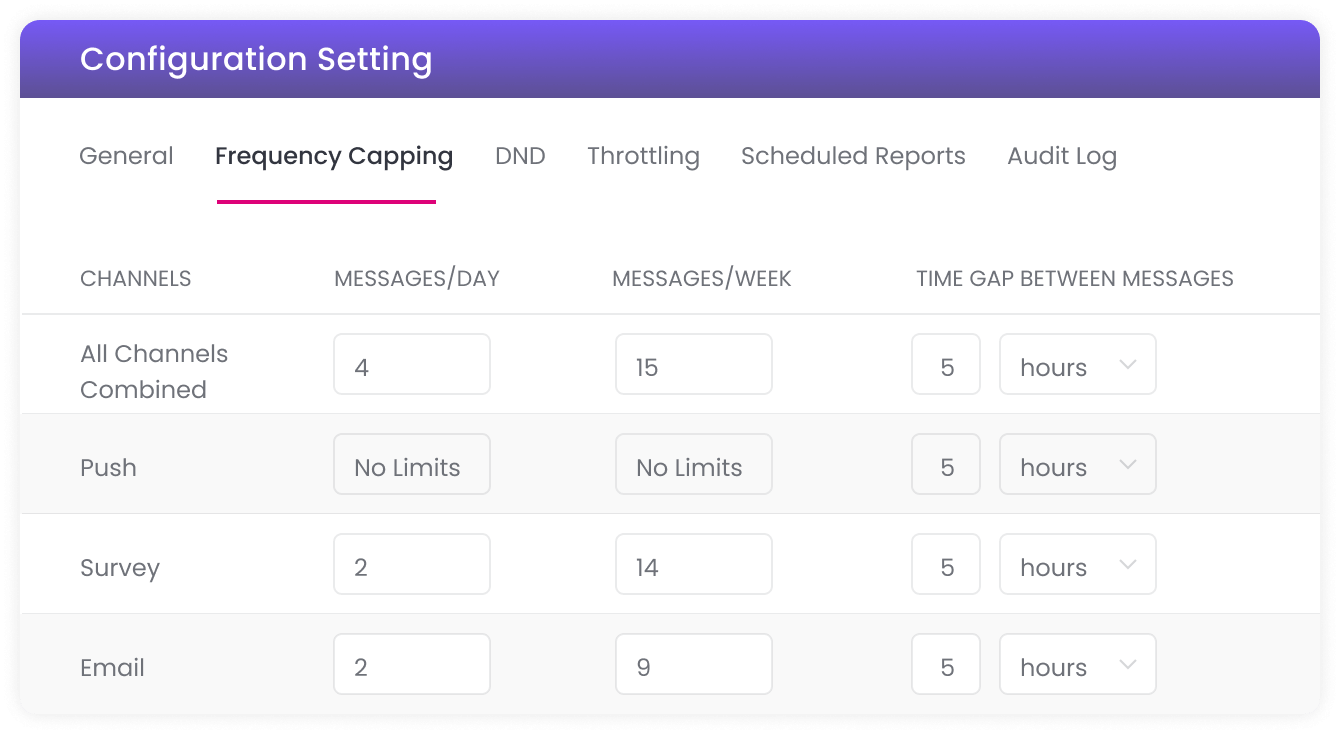 Promotional & Transactional Emails



Promotional & Transactional Emails