Mobile Push Notifications Designed for Clicks and Engagement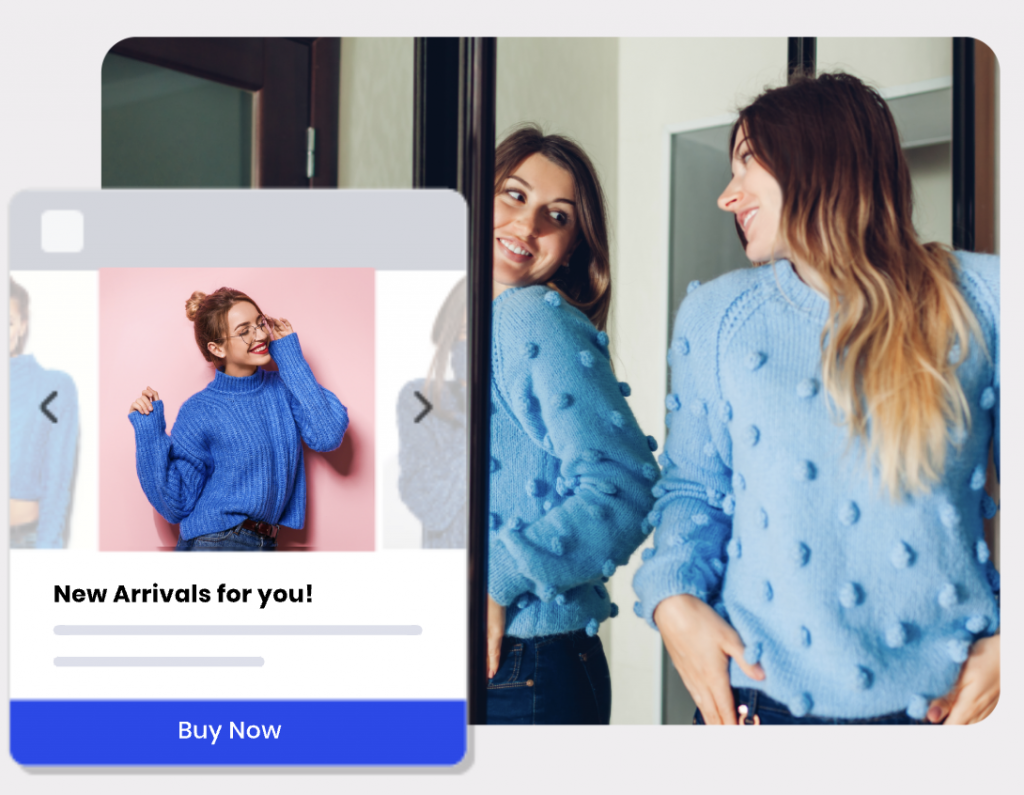 800+ happy customers trust WebEngage
Why Use WebEngage for Mobile Push Notifications?
Create multiple user segments that suit your business needs using personal & user behaviour data

Every aspect of your messaging aligned with your customers' preferences.

Photos, videos, gifs or audio – anything that can help you engage & retain better.

User insights to not just collect & view, but to form hypotheses and act.
Built to Scale. Unparallelled Delivery Rates.
Our Advanced Push engine helps us scale & serve any target audience size with the same infrastructure, ensuring higher delivery rates by up to 30%.

Hãy liên lạc với chúng tôi và bắt đầu dùng thử miễn phí
There's a Template for Every Use Case
Choose from an exhaustive studio of 100+ pre-designed templates to create visually enticing web push notifications. No coding required.
Share latest brands, exciting deals, and much more with anonymous users.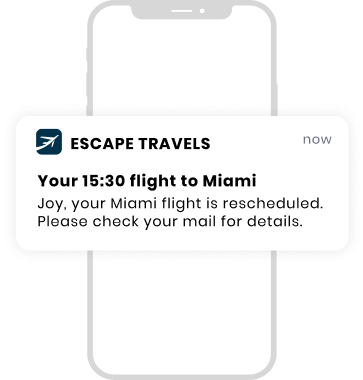 Bring Back Cart Abandoners
Send company updates and other business-critical information.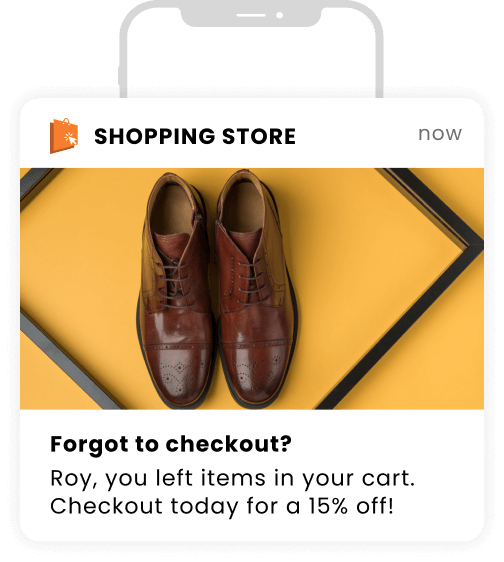 Gauge User Experience via Surveys
Have an ESP you love? Easily set up your preferred email service providers (ESPs) with our pre-built integrations or set up custom ones with just a few clicks!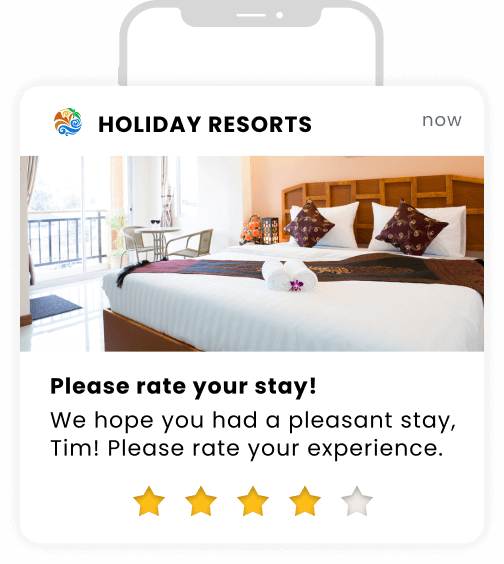 Hand-hold your customers with a great onboarding experience.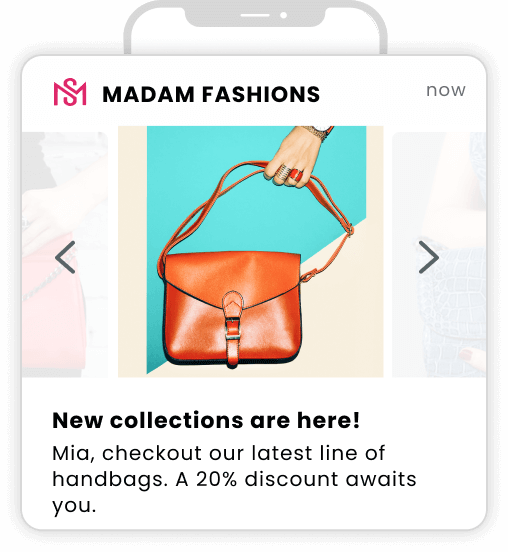 Enhance the Appearance of Your Push Notification
Align push notifications with your brand strategy and experiment with rich text, background colours, sticky notifications, and more.

Run Your Push Campaigns on Autopilot
Combine the power of indutry-defining personalization with our journey designer for user engagement with captivating communications.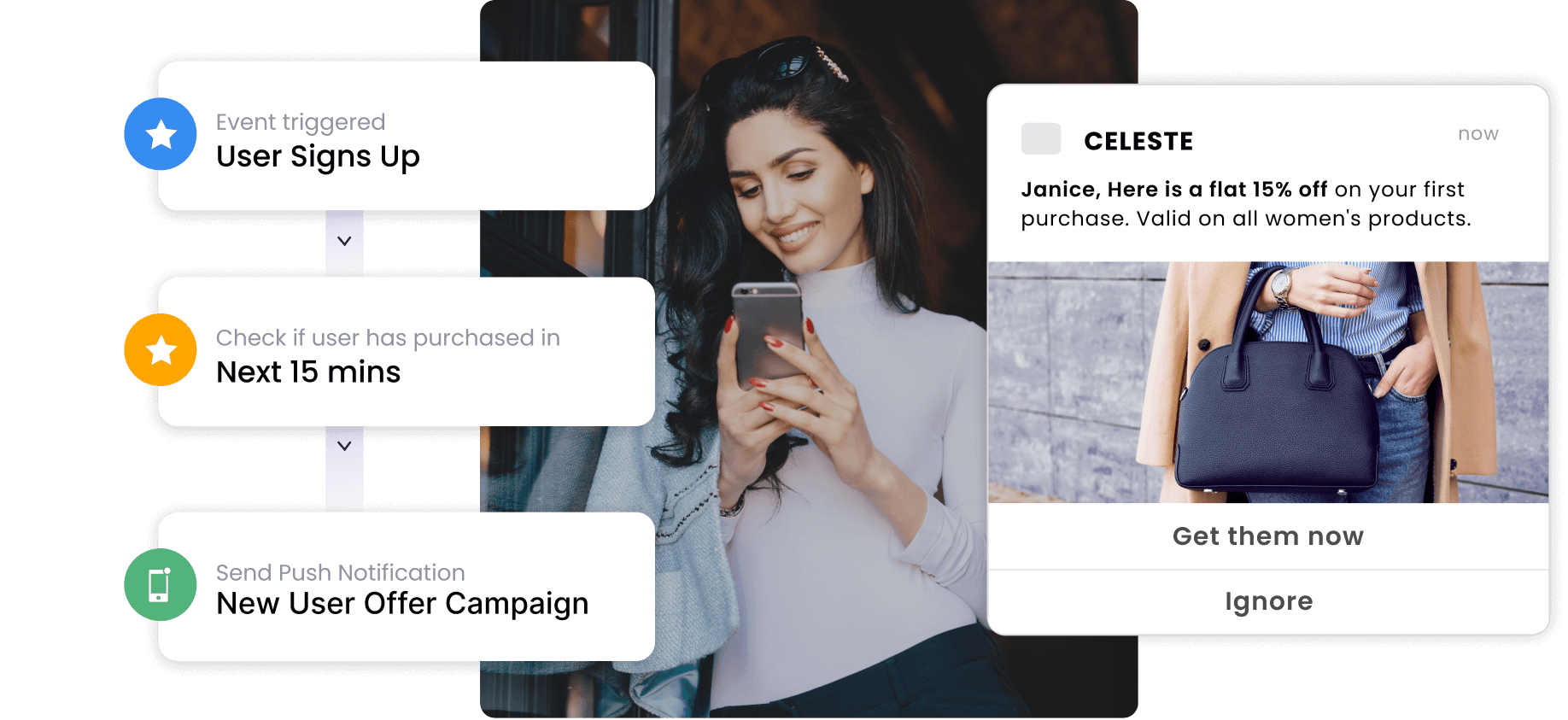 Make Each Notification a Personal Message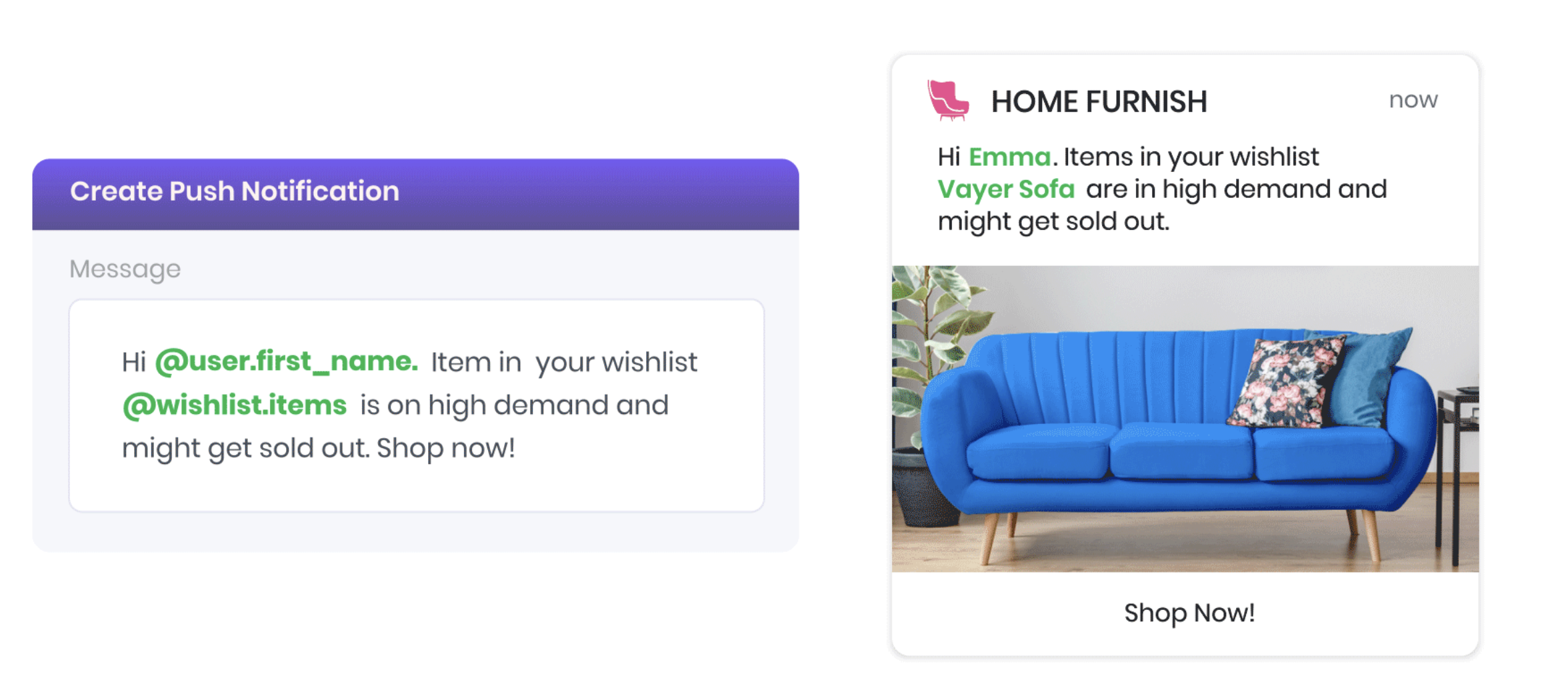 Predictive Campaign Analytics for Push Engagement & Retention Strategies
Design and manage your multi channel campaign to build a unified customer experience, all from the same dashboard.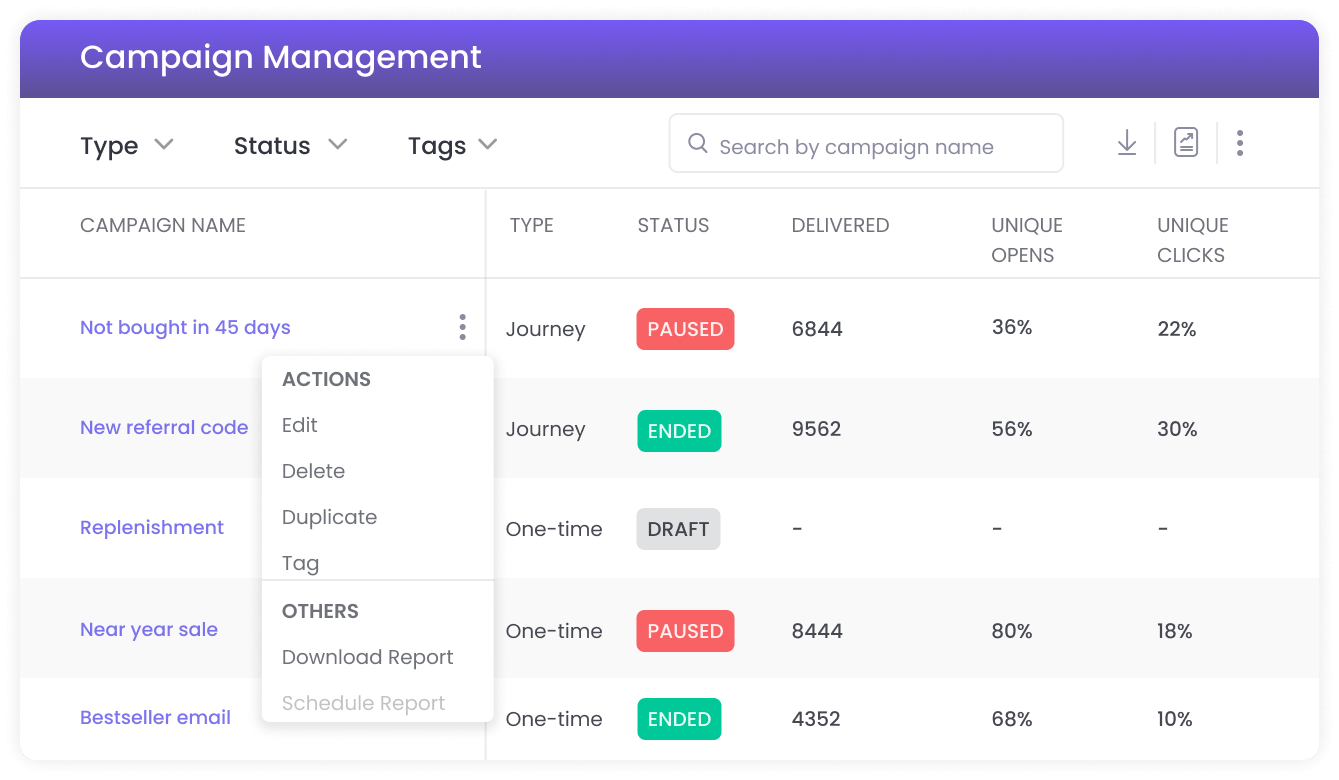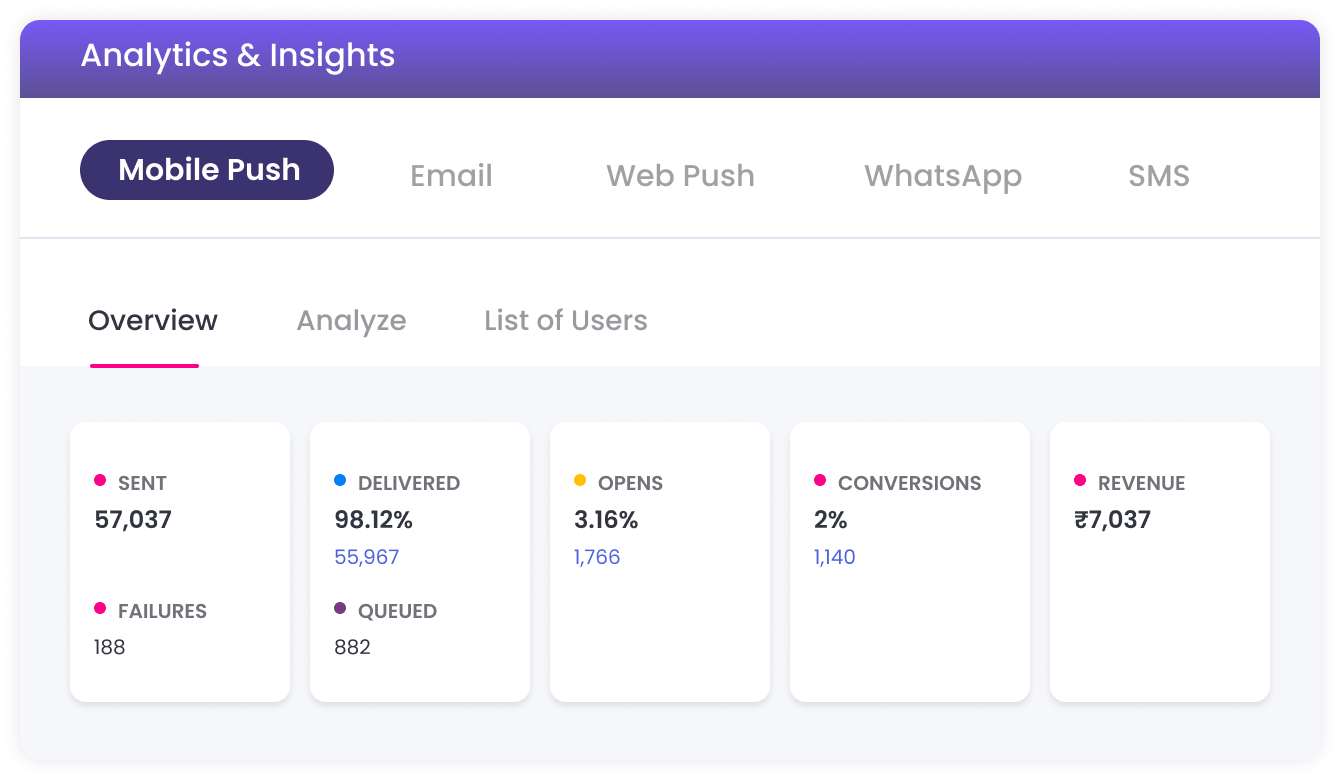 Analyze the effectiveness and overall performance of your In-line Content using data-rich reports and visual dashboards, in real-time.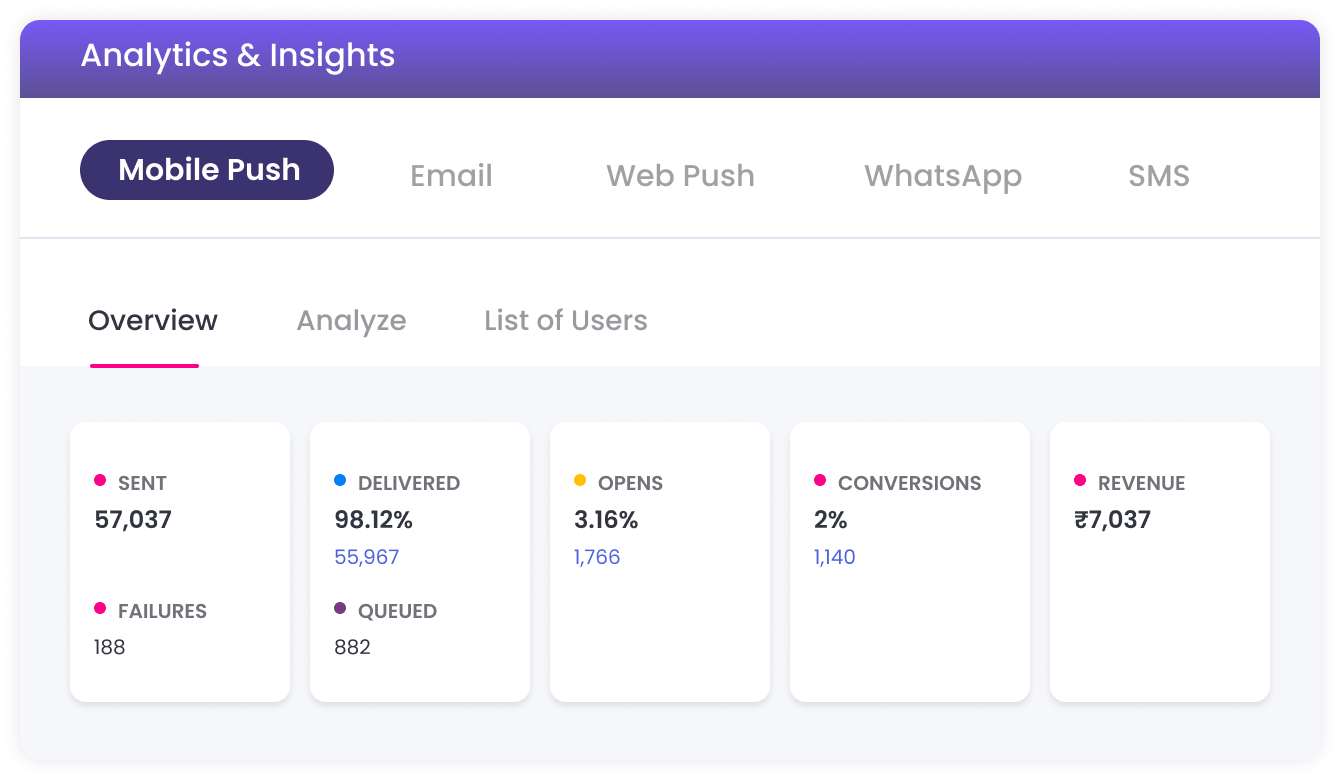 A simple 2-step way to understand the number of conversions per campaign and the amount of revenue it's contributing to your bottom line.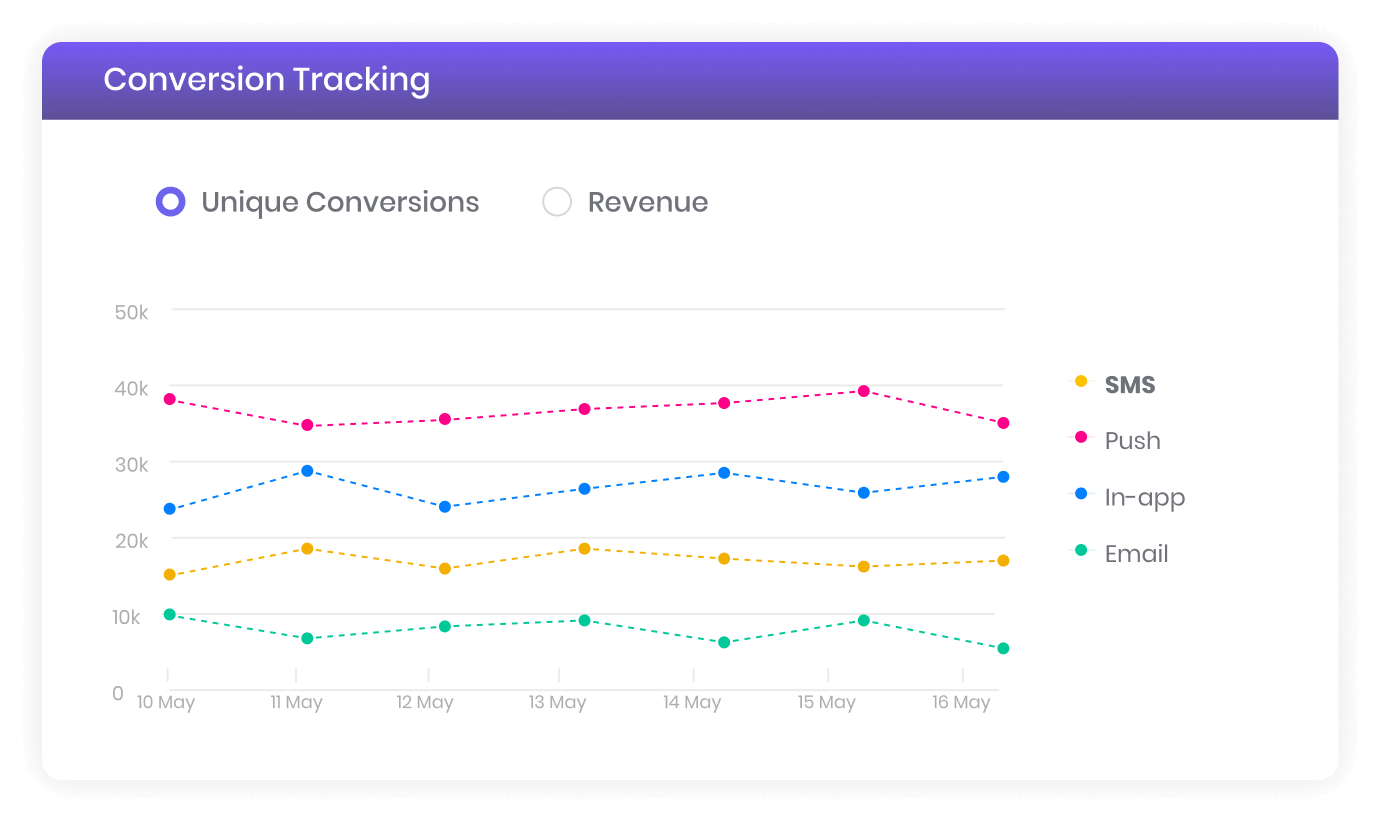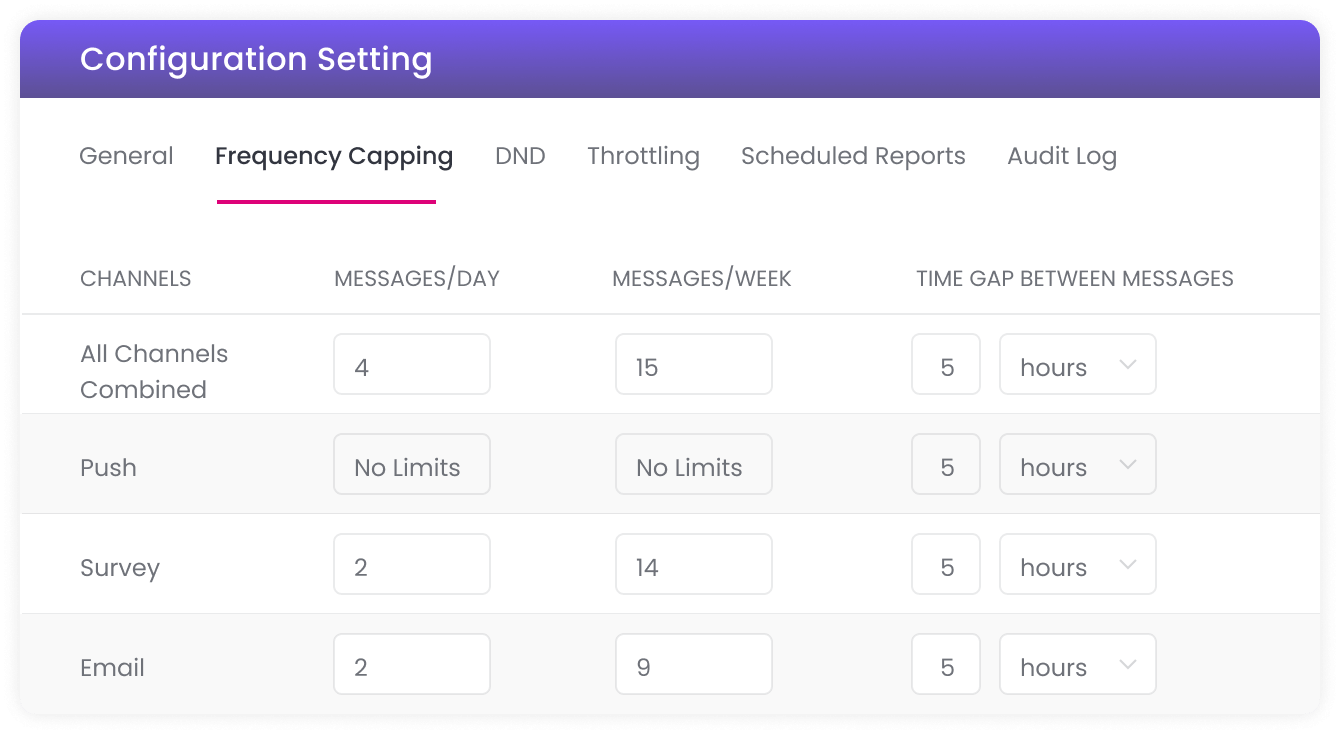 Keep a check on your outgoing campaigns with features such as DND, Throttling, and Frequency Capping.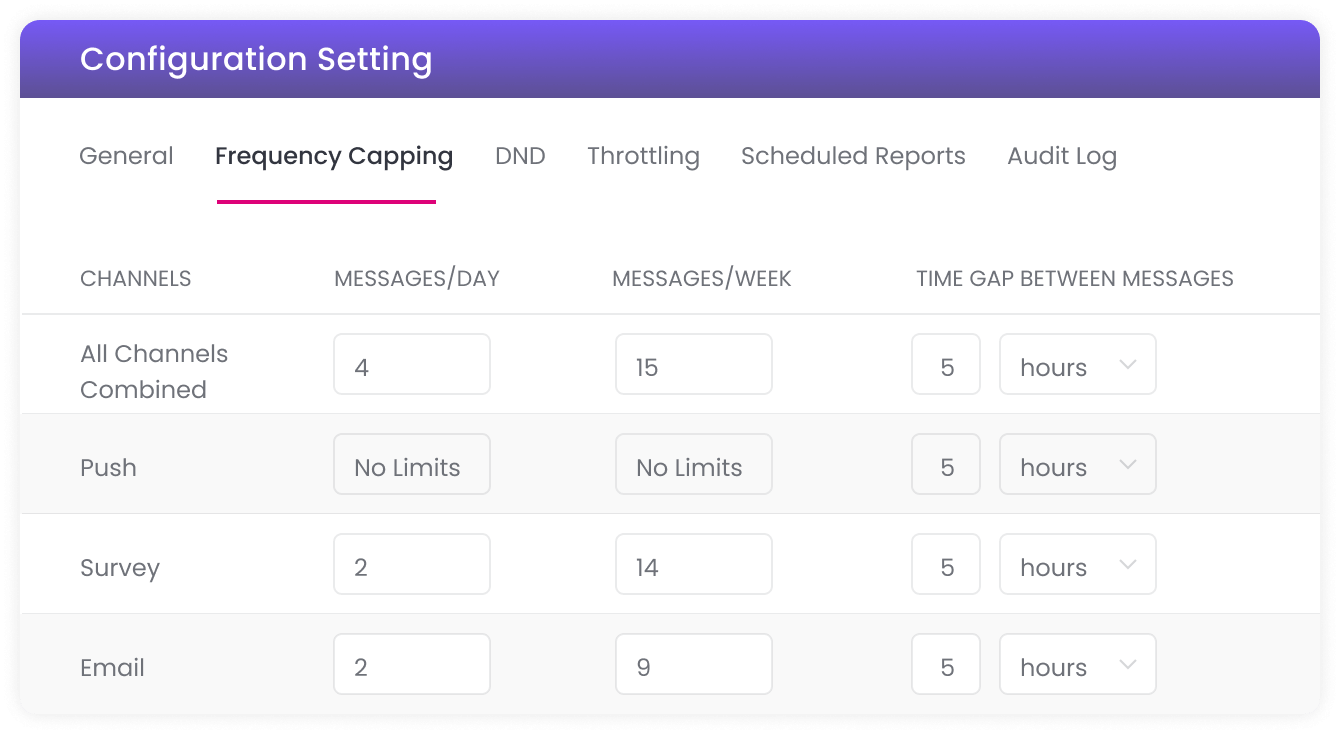 Automation

Segmentation ​

Speed / Boost

Rich Notification

Automation

Segmentation ​

Speed / Boost

Deep Linking​

Interactive Notification​

Rich Notification

Deep Linking​

Interactive Notification​

Open Source SDK​

API Integration​

Open Source SDK​

API Integration​